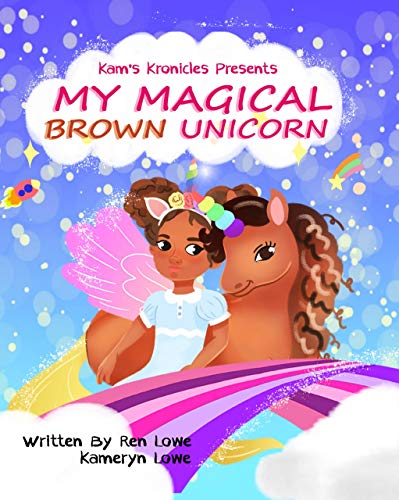 Book Review
My Magical Brown Unicorn By Ren Lowe, Kameryn Lowe
Get ready to join the magical world of Kam, a cute little Brown girl, and a unicorn named Sugar Pie. These both took you on a fun and adventurous journey filled with magic, candies and sprinkles all around.
Unlike most Unicorns, Sugar Pie is Brown, Just like Kam!
Kam has a vivid magical imagination and shares the whimsical, Colorful, fairytale adventures that she and Sugar Pie have in this book.
This book is beautiful inside out, and vibrant illustrations all over give us a feel like we are in a magical fairyland. Rhyming and rhythmic text makes this book fun and enjoyable to read for kids.
I'm sure children will love My Magical Brown Unicorn book. This book gives children a message of diversity and helps them to believe in their imaginary world.

Perfect for 3 to 8 years of age.
This book is available on Amazon.