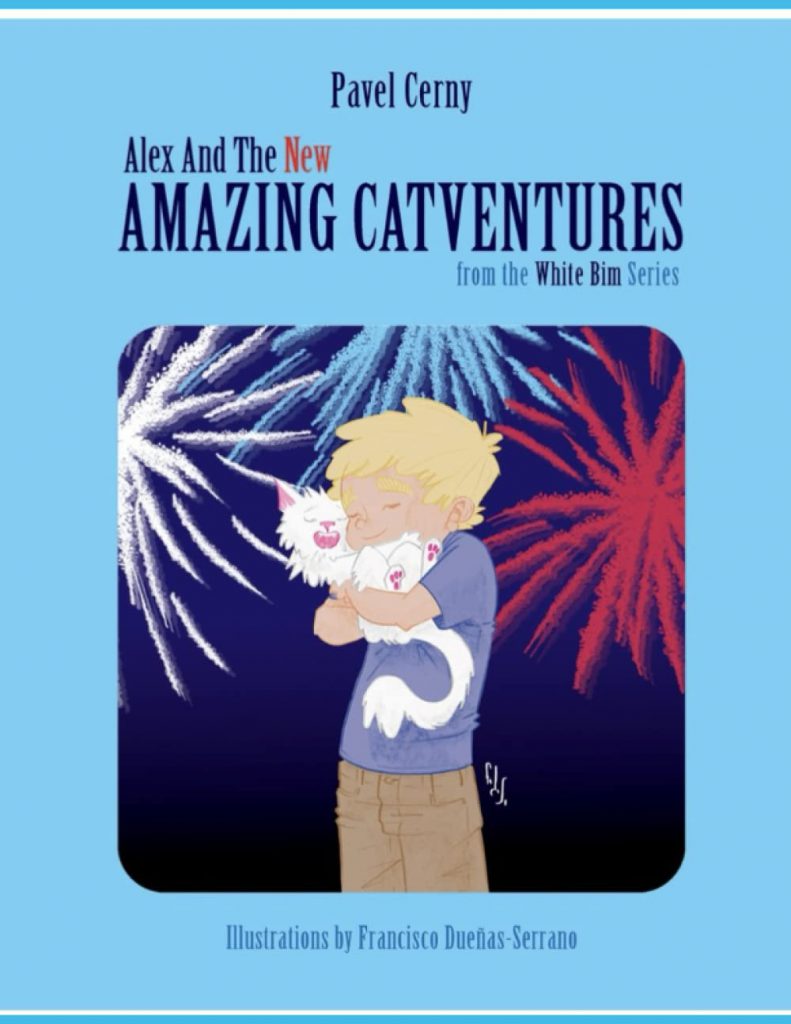 ALEX AND THE NEW AMAZING CATVENTURES (A WHITE BIM SERIES) by PAVEL CERNY
After celebrating Christmas with Grandma in the first book, Alex is excited to spend his summer vacation with Grandma in Upstate New York. But Alex's real excitement was about his cat Bim because whenever they were in New York city, Bim started talking and he really wanted to have a man-to-cat conversation like before.
Join Alex and Bim on these fun-filled Catventures and make so many memories with grandma as they learn new skills, sell lemonade to passersby, and watch the street painting festival. On July 4th, they go for a trip to New York City with grandma, where they visit the Statue of Liberty, The Magic Toy Shop, and finally, witness the famous fireworks at the Brooklyn Bridge.
An easy and quick read for children that highlights the love of grandparents, friends, and pets.
Perfect for 6+
This book is available on Amazon.