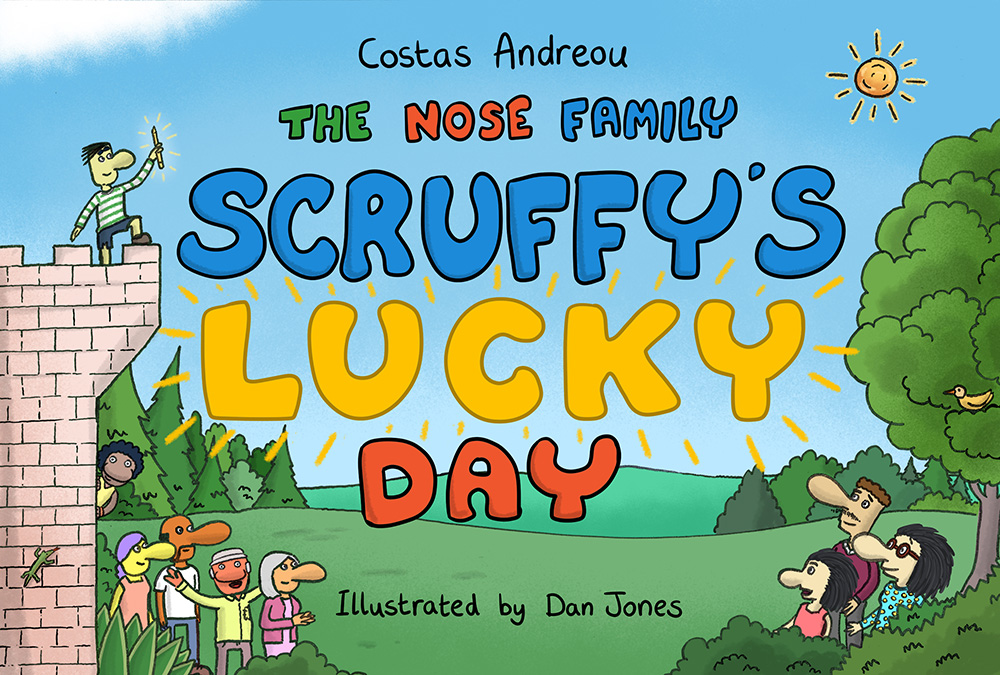 The Nose Family: Scruffy's Lucky Day by Costas Andreou
Scruffy's Lucky Day is the second book in The Nose Family series.
All noses were happy and busy in the nose town, until one day when Mrs. Nose's magic golden pen went missing, she looked everywhere for her golden pen, but could not find it.
But, at the other end of town, Scruffy, a poor boy, finds that golden pen, but he doesn't know it has magical powers.
Read to know how Scruffy's life changes after getting this magical pen.
This funny story with humorous illustrations keeps the children glued to the book and teaches them to believe in their magical world.
Perfect for 5+
Available on the website: https://thenosefamily.com/