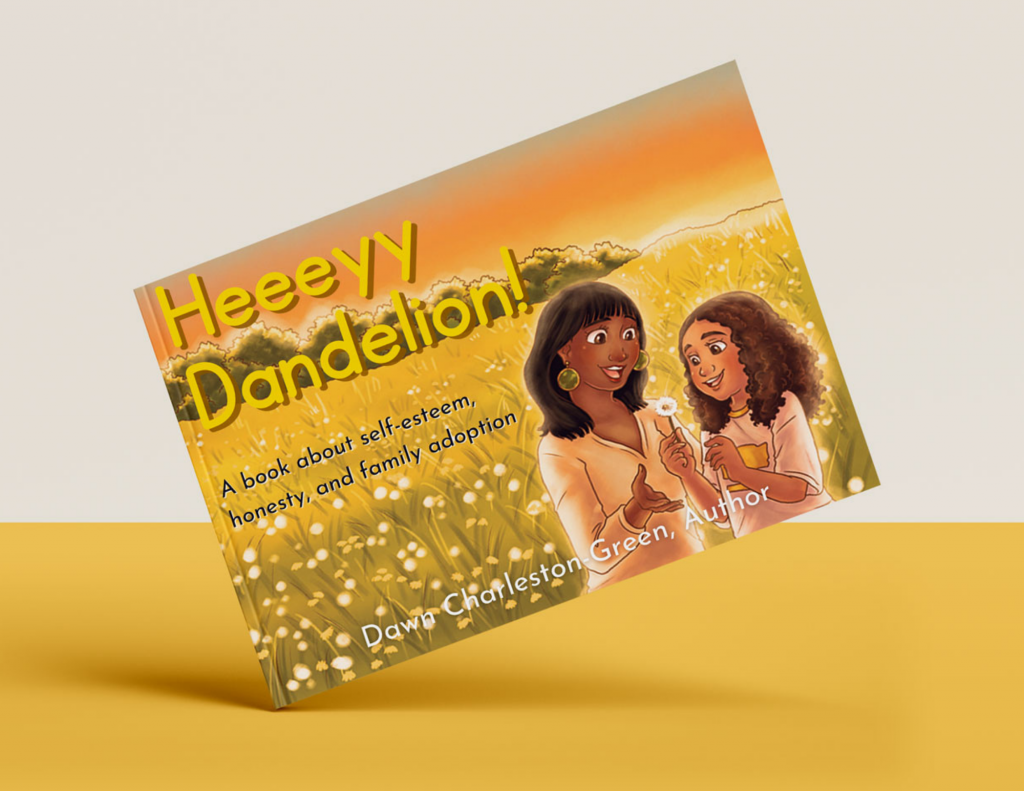 Heeeyy Dandelion by Dawn Charleston-Green
Heeeyy Dandelion is an incredible book that gently addresses childhood self-esteem, honesty and creates a sense of family belonging.
A sense of belonging to family and community is essential for the healthy social and emotional development of children as they desperately need to fit within the family. At this time, we must tell them they are loved and accepted, and with a little support, their tiny hearts bloom again like dandelions.
This story follows Ana, a young girl who struggles with her place in her family after being adopted. Then her mother shares with her the attributes and life cycle of the dandelion and makes her understand that she is like a beautiful dandelion: unique, deeply rooted, and can add her own values in the family.
Heeeyy Dandelion will serve as a constant reminder for adopted and all children that they are loved, accepted, and have their own colors, and they can talk freely with their parents at any time.
Perfect for 5+
Available on Website https://www.heeeyydandelion.com/