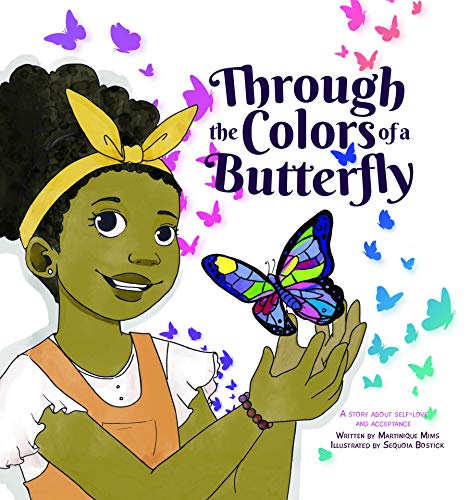 BOOK REVIEW
Through the Colors of a Butterfly By Martinique Mims
This book empowers and encourages children to love themselves, be proud of their uniqueness and other physical differences such as disabilities or skin disorders.
Through the Colors of a Butterfly is a story about a young girl named Unique who feels nervous about starting the third grade in a new school at a new place. On the first day, when her teacher Ms. Mangu selected her as a lucky student and gave her the responsibility to take care of the class pet, a caterpillar. The changing butterfly helps Unique to celebrate her differences and recognize her gifts. Join Unique on a magical journey of self-discovery to find out exactly how unique she truly is. This book is a way to teach children about self-love, self-acceptance, and embrace yourself as you are.
This book tells us how we can prepare our kids for a change when they moved to a new school. I want to admire the author for writing this book and teach kids that they are beautiful in every possible way. Through the colors of a butterfly, the author conveys a beautiful message to children that you all have your own colors, don't need to hide in the cocoon, just come out and show your true colors to the world.
Perfect for 3+
This book is available on Amazon.