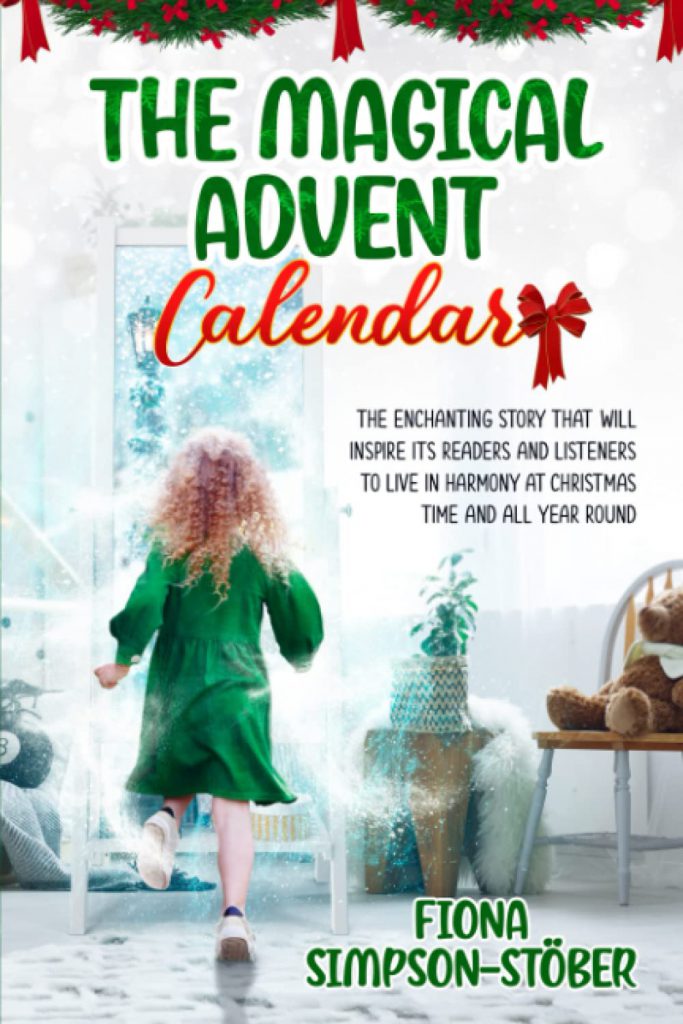 The Magical Advent Calendar: The enchanting story that will inspire its readers and listeners to live in harmony at Christmas time and all year round by Fiona Simpson-Stöber
I believe it is incredibly important to teach young children about the environment from a very early age. This enchanting story of Christmas teaches children to be kind, caring, and grateful and encourages them to do something to make our planet beautiful.
A kind and caring girl with a magical advent calendar, snow, gingerbread men, and a great message of making this Christmas more magical by saving our natural resources. What else do we need for a good Christmas story?
Ayria is excited about the special Advent Calendar that her Grandma gifted her. She can't wait to open all the doors, but she is not aware of the mystical and magical powers that are hidden within them.
When she opens the first door on the 1st day of December, she finds herself in the magical land of Nashim with a cute little friend Micky who is very concerned about the environment on planet Earth.
Each day of advent shares a different adventure and a lesson about saving our planet, like using renewable energy, recycling, and not storing too much of anything, etc., and the biggest surprise Ayria receives on Christmas eve is about the magic of Christmas.
Our one small step can bring a big change, so we all should come forward to save our beautiful planet, natural resources, and animals from extinction.
This captivating chapter book captures the holiday spirit and encourages children to believe in the magic of Christmas.
Perfect for 7+
Grab your copy from Amazon.