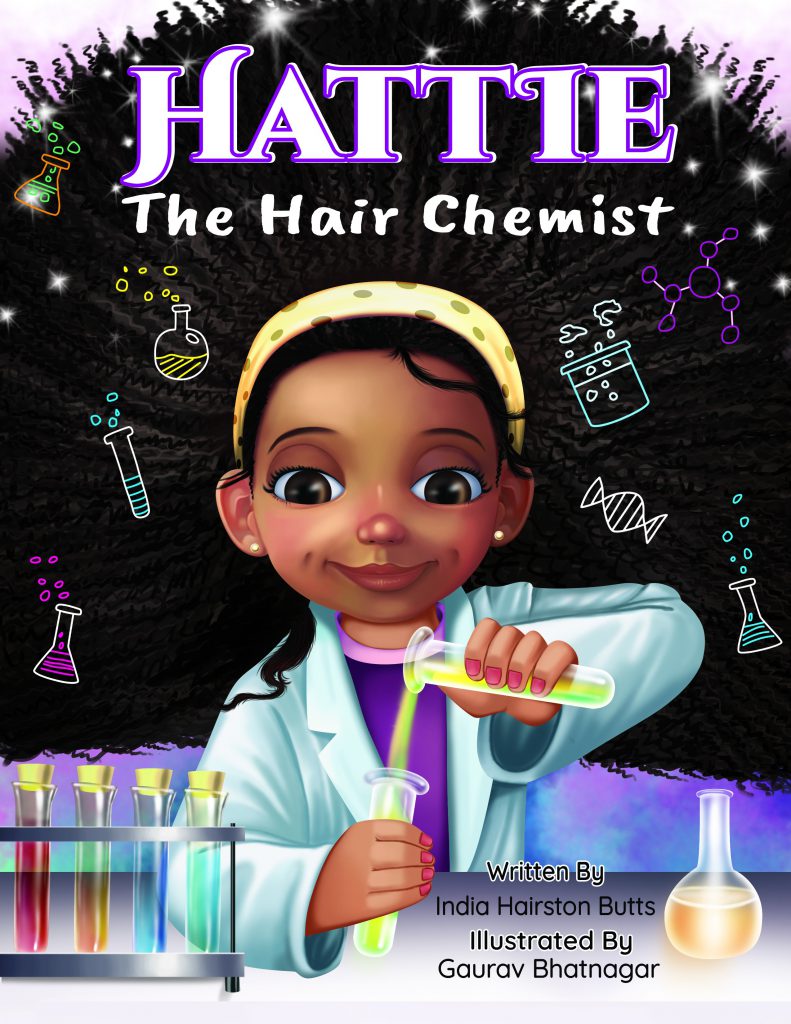 Hattie the Hair Chemist by Mrs India Butts
What a heartwarming story of Hatti, The Hair Chemist that inspires children to pursue their dream and do something good for the community. This wonderful book offers a mindful approach to dealing with bullies, gaining confidence, self-esteem, and hair love.
Hattie is a beautiful and confident girl who was bullied due to her frizzy and thick hair. Determined to make a difference to her hair, Hattie decided to make her own hair products, she does everything to develop a solution that works for her hair and encourages it to flourish.
Follow Hattie's journey of becoming THE HAIR CHEMIST with the help of her mom, friends, and family that teaches kids that life has its ups and downs, but they can deal with them better if they believe in their dreams and can handle challenging situations.
This book is also a perfect way for parents to bond with their children and encourages them to explore the world and teach them about self-love, self-confidence, hair care, and maintenance.
This book also empowers young girls to dream big and gives a message that they can do anything if they put their minds to it.
Perfect for 3+
Grab your copy from Amazon.