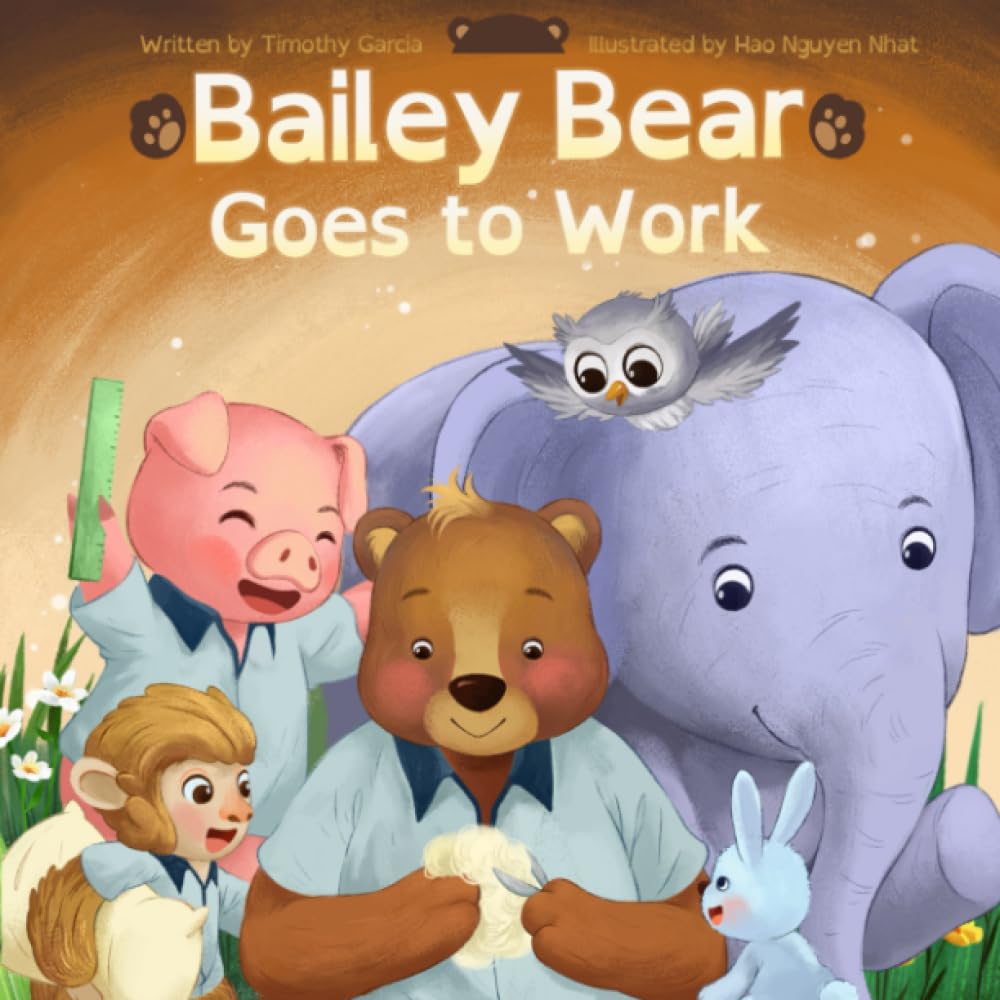 Bailey Bear Goes to Work by Timothy Garcia
A sense of belonging to the community is essential for the healthy social and emotional development of children. Bailey Bear Goes to Work is a fun way to teach children that people may look different or act differently, but we all have equal rights and opportunities, so don't give up and follow your dreams.
This book follows a cute Bailey Bear who desperately wants to work in a pillow factory to earn some money to meet his hospital bills, but he didn't get the job because of some company policy. Bailey felt dejected when they said you can't work here because you look different from other animals working here.
Follow Bailey Bear on a journey of ups and downs and all around!
This story has cute animal characters that show how to support a friend, the importance of community, and give a beautiful message of friendship.
This book is a fun read with a strong message for kids as well as for adults.
Perfect for 3+
Grab your copy from Amazon.