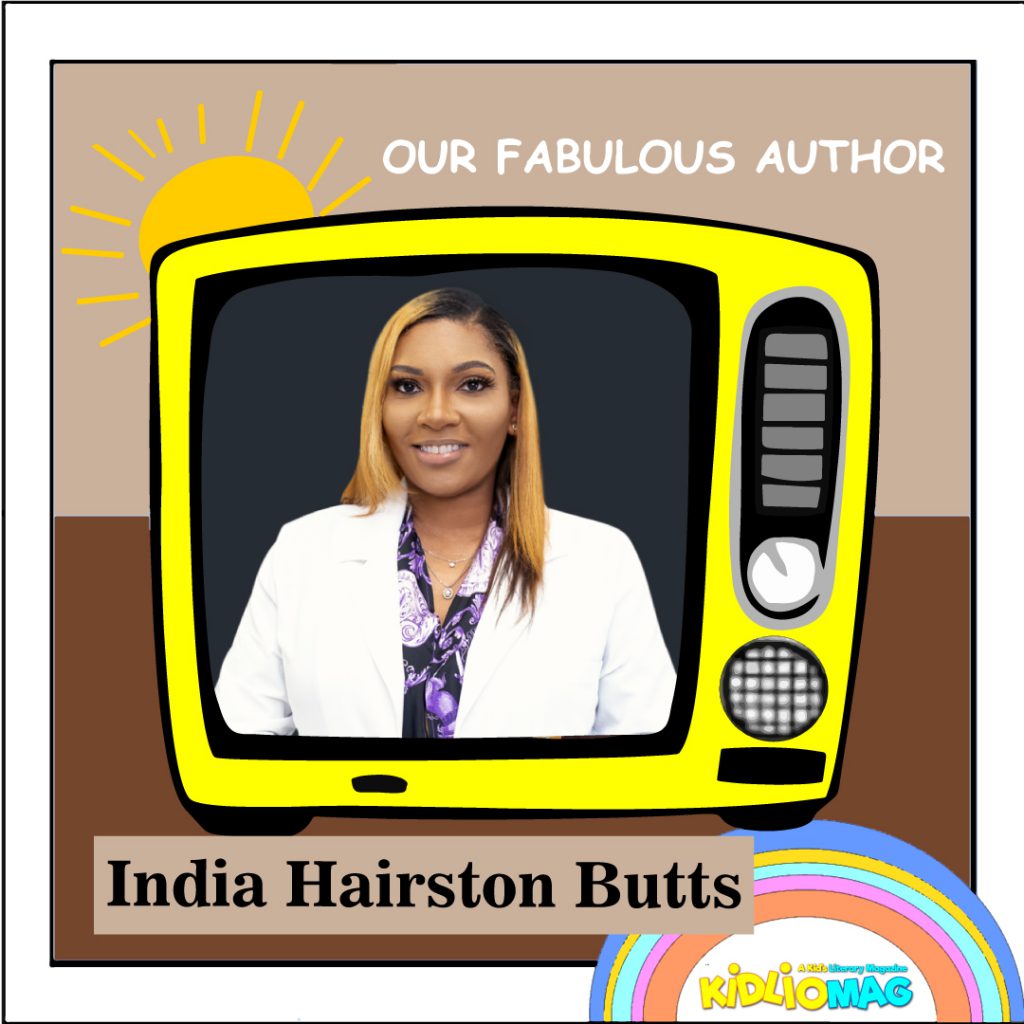 Q:  First tell us something about yourself.
India Butts is an author, life coach, and the Research and Development Quality Manager at Bronner Brothers Inc. As a hobby India she loves to Face Paint. She was born in Roanoke, Virginia, and raised in Greater Atlanta, Georgia. India attended Point University. With over 10 years of experience in Research & Development in the Hair Care Industry, she has been passionate about spreading knowledge among her entrepreneurial community. India is the publisher of Hattie the Hair Chemist and Face Painting by India's Activity Book. She experienced highs and lows in love and life as she accepted her growth. She artistically turned these experiences into educating others, writing, and Face Painting. She has coached several people, including product developers, hair stylists, and kids who were passionate about starting their businesses. She has a wealth of experience working on Formulations, Quality, research projects with top scientists, and entrepreneurship skills which motivates her to take the necessary actions to develop effective hair products in order to take her career to new heights. India Butts is the mother of two lovely daughters and is blessed with a supportive husband. She enjoys learning new things, especially anything related to entrepreneurship, and helping other people reach their goals in life—both personally and professionally.
Q: How and when did your journey start as a writer? 
I have always expressed myself through writing poems, short stories, or letters.
Q: When did you write your first story? Is it published or not? 

Yes, it is published.
Q: Tell us something more about your books?

I have a Face Painting Activity Book geared to create an interactive experience for all ages. Hattie the Hair Chemist is a book that tells a story about never giving up to achieve your dreams.
Q: How did these stories and characters come to your mind?

I wanted to use my family as characters in the book we have my husband as a dad he is always a great listener and my daughter Paris and London are very good at being great supportive friendships. As for Hatties looks I used a blend of both of my daughters' features.
Q: Do you want to leave any message for your readers?
My message is to teach kids that life has its ups and downs, but they can deal with them better if they believe in their dreams and can handle challenging situations.