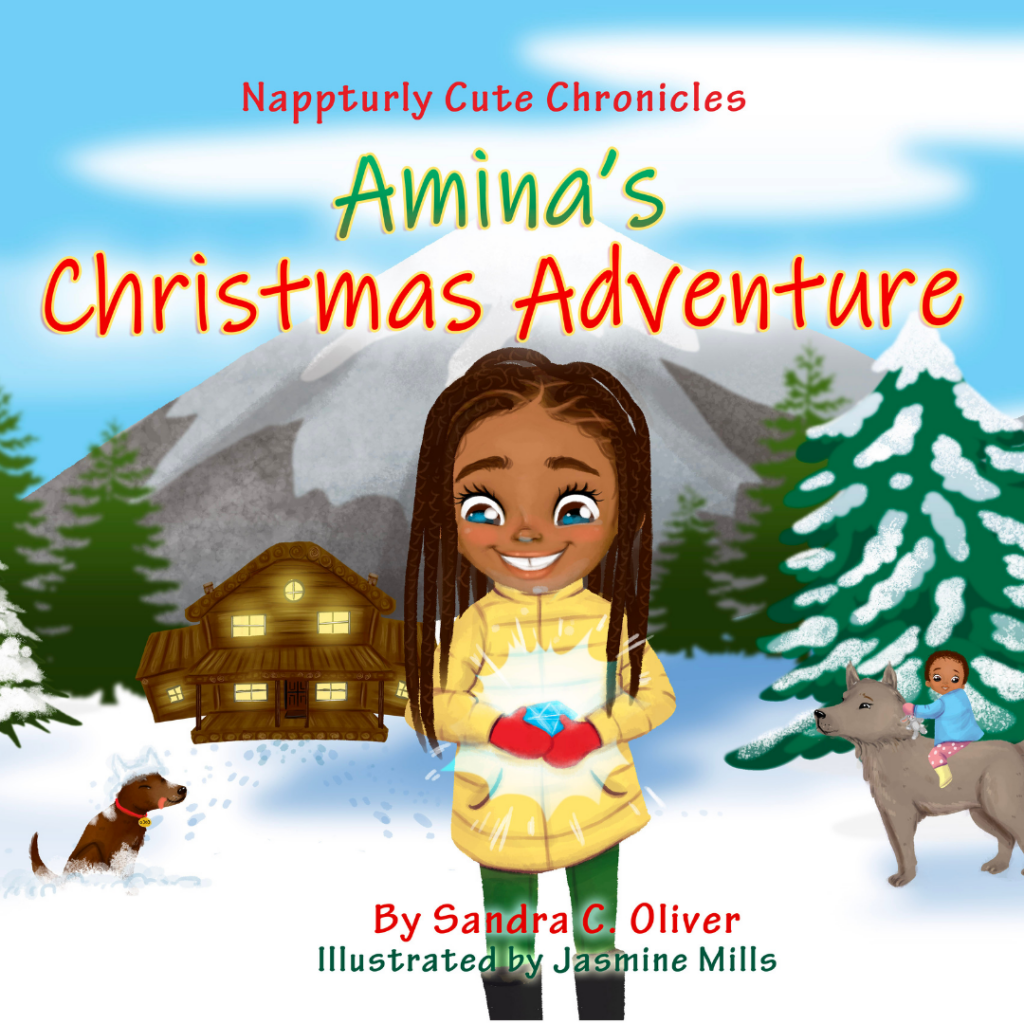 Nappturly Cute Chronicles: Amina's Christmas Adventure by Sandra C. Oliver
Nappturly Cute Chronicles is a children's book series that captures the confidence, curiosity, and ambition of little black girls who love their hair!
Amina's Christmas Adventure is a warm, adorable, and slightly funny story about the importance of sharing time with friends and family during the holiday season.
In this book, Amina is ready to go on the Christmas holiday with her family and little sister Nayo. She packed all her warm clothes, as her mom says there will be a lot of snow.
In this adventure, Amina, Nayo, and their dog, Coco, get to meet with some charming animal friends, including a wolf named Celine, a polar bear, wild elk, and birds.
Join Amina and her cute animal friends on their Christmas adventure as she makes some new friends and has a fun-filled day with them.
This fun rhyming story has cute Illustrations that teach children about love, diversity, and friendship.
Perfect for 2+
This book is available on Amazon.