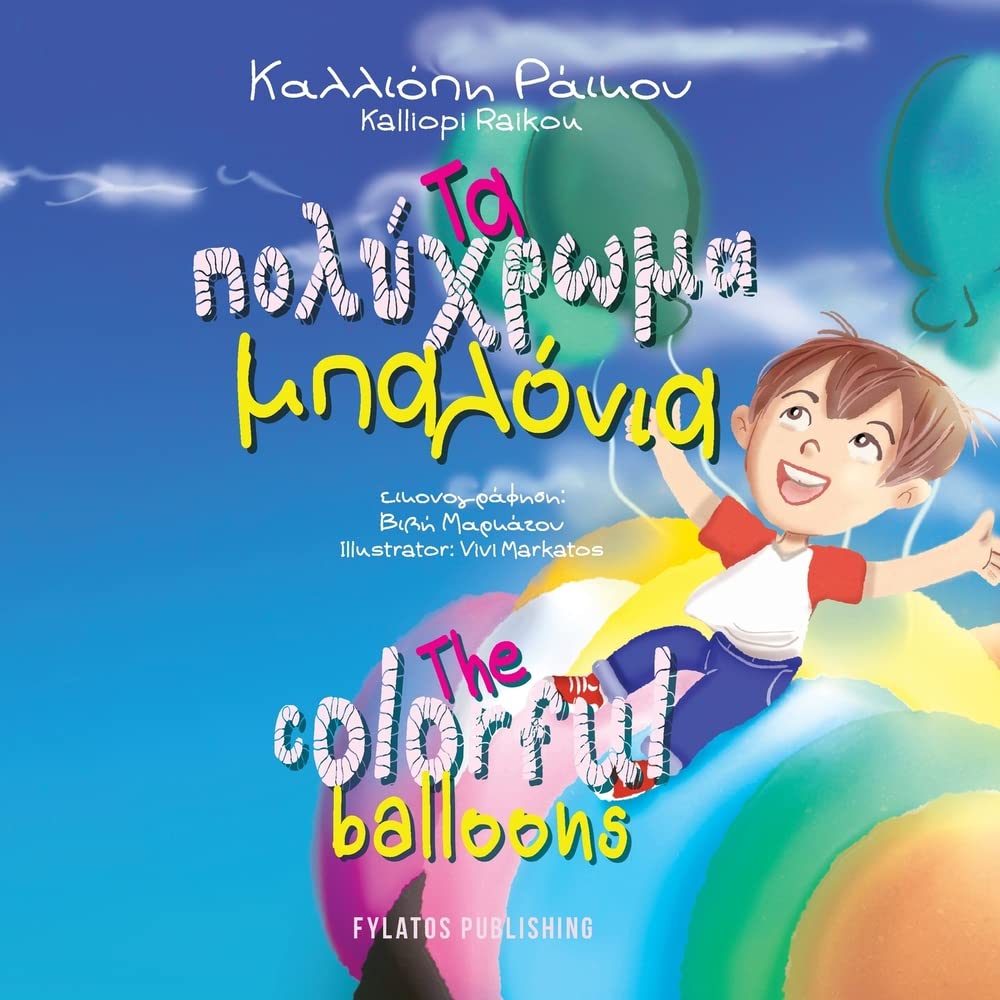 The colorful balloons (Greek and English, bilingual edition) by Kalliopi Raikou
The Colorful Balloons is a charming book that depicts the long-distance family challenges and shows how to stay connected and rooted to your culture and language when living in a completely different country.
Grandma are the real blessings for children, and their unconditional love and teachings help children understand the value of family, love, and different cultures.
This story follows a boy Jason who loves to stay at his grandma's house in Greece every year. He loves her company and always misses being with her after returning to his home in Dubai.
Read out to find out how his grandma gave him the idea of colorful balloons to communicate with her so he can enjoy his stay there and count the months to come back to her.
This beautiful bilingual book takes you on a tour of Dubai through the eyes of a young boy and shows the love and caring of a special bond between them.
I highly recommend reading this book with your grandchildren to cherish your relationship with them while highlighting the importance of love, family values, and traditions.
Perfect for 3+
Grab your copy from Amazon.