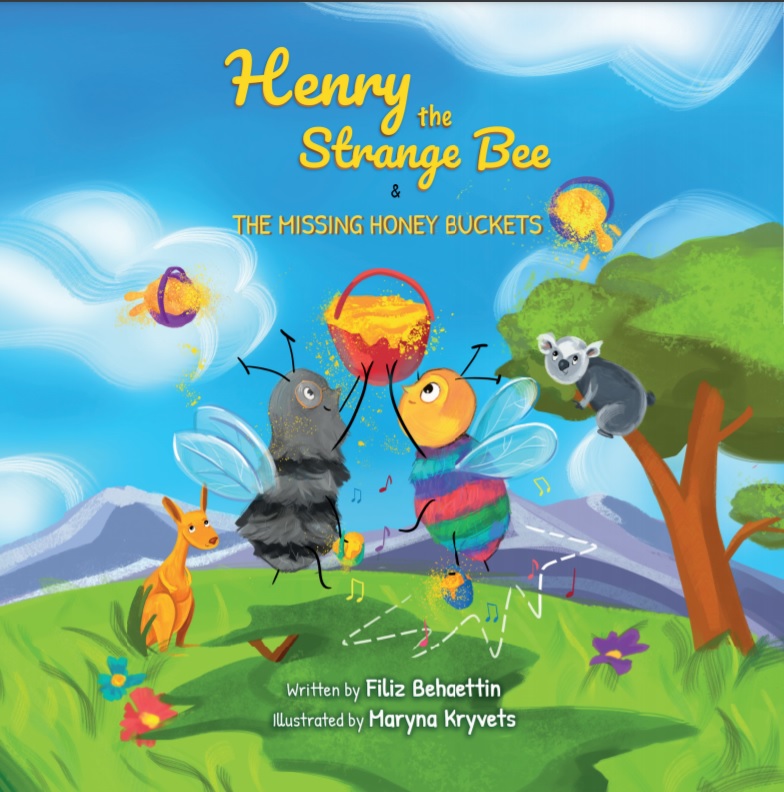 Book Review
Henry the Strange Bee & The Missing Honey Buckets By Filiz Behaettin
Illustrated By Maryna Kryvets

This charming picture book is full of fun animal characters that teaches children about friendship, teamwork, and dealing with difficulty.

This is the second book in the 'Henry the Strange Bee' series and as you all know Henry is not like a regular bee, he has bright-colored stripes and makes trumpet sounds instead of buzzing.

In this book Henry and his not-so-happy friend Mr. Fuzzy Grumpy are out for delivering honey. Henry got tired, so he decided to take some rest, then some magpies stole their honey buckets. Mr. Grumpy starts yelling at Henry, I told you to not take a rest, now what are we going to do?

In finding their missing honey buckets, Henry met some amazing furry friends like Kangaroo and Koala who helped him to find those magpies. So get ready for a fun-filled and adventurous journey with Henry and his amazing friends.
The illustrations in this book are vibrant, and help children to understand the story by the picture themselves.
It is a perfect bedtime story for children that teaches children about being proud of their uniqueness and helpful to others. I'm sure kids will love this book and want to read it again and again.
Perfect for 3+
This book is available on Amazon.
https://www.amazon.com/Henry-Strange-Missing-Honey-Buckets/dp/0648947645/