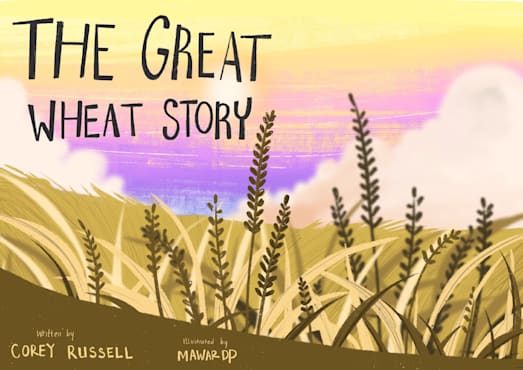 The Great Wheat story by Corey Russell
We all are here for a purpose, and God created everyone for a set goal. Every living thing, human, animal, or grains, we all have to go through so many ups and downs in life to make our life meaningful.
The Great Wheat story is a delightful story of a little wheat stalk as he wants to know the purpose of his life and why God sent him to this field. Then his mom explains to him how you go through the process of harvesting, crushing, refining, and then you will be ready to serve the purpose of God means you are ready to satiate the hunger of people.
I love how the author portrays a beautiful story through a wheat stalk and gives the message of love, light, hope, and faith in God. This charming picture book makes it easier for parents to teach children about God and their purpose so they can understand how to deal with their day-to-day situations and emotions.

Perfect for 3+
This book is available on Amazon.