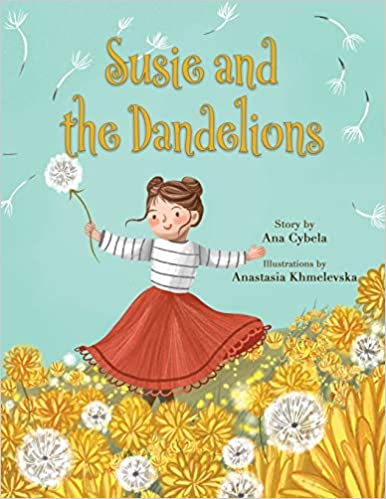 BOOK REVIEW
Susie and the Dandelions By Ana Cybela
Separation and divorce of parents is the most difficult time for every child, and they don't know how to cope with the changes or how to react. At this time, we must tell them that they are as loved as before, and with the little support, their tiny heart blooms again like dandelions.
Susie and the Dandelions is a heartwarming story of a little girl Susie. Susie and her sister Piper and her dog Pappi have two houses, one of their mom and one of their dad. They have to travel back and forth between two, but she always wanted to live in the same house with her mom and dad. Susie loves dandelions, and her mom's lawn is full of them, but her dad doesn't like them, so Susie decided to plant some seeds in her dad's garden. With the help of her dog Pappi, she might be able to show her dad why dandelions are so lovely. Along the way, she understands that even though her parents are separated, they still love her as before.
This book has simple text and vibrant illustrations that capture the essence of this story beautifully.
This book is a heartfelt read for little ones that help children to cope with their feelings and emotions during their parent's separation.
Perfect for 3+
This book is available on Amazon.