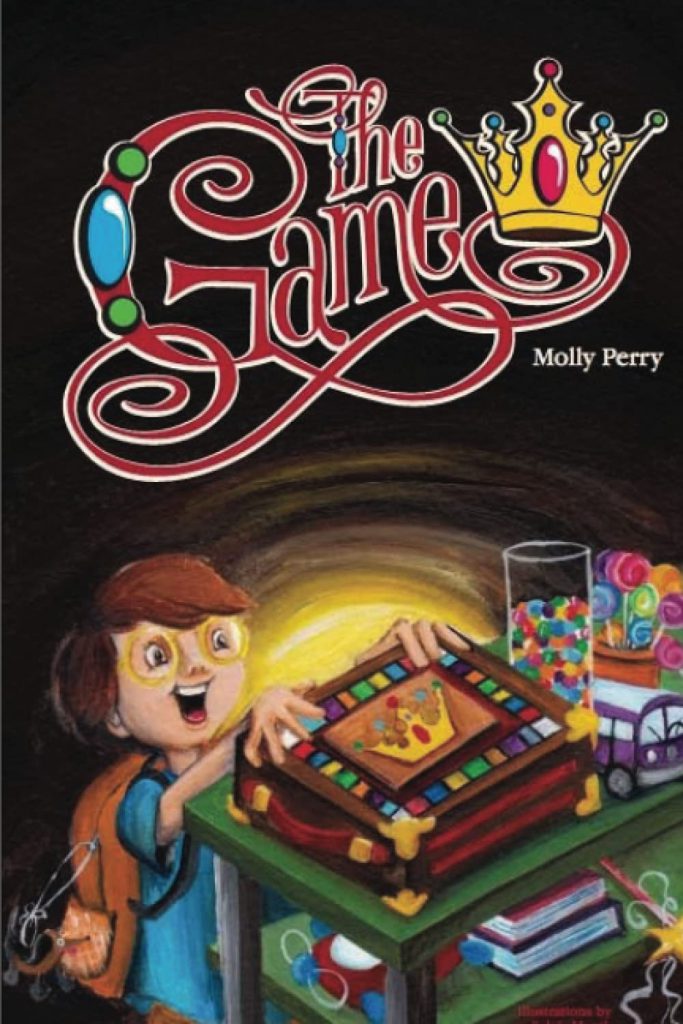 The Game by Molly Perry
Do you have a child who loves playing board games?
It all started with The Game, so get ready for the fun and action-packed adventure inside this book.
Jimmy is a Ten-year-old boy who loves to play The Game, a board game, and he feels a special connection with it.
"The Game" belongs to the Children's Museum that his father owns, but Jimmy knows that the Children's Museum will be going to shut if his father doesn't get the loan soon.
Jimmy finds one interesting thing that the board game also has a property named Children Museum, now they got the idea to save their Museum.
Jimmy, his 13-year-old sister Lilly and friend Jamal went into The Game to a most unusual land of Sweet Abundance.
Join Jimmy, Lilly, and Jamal on their adventurous journey to the magical land of Sweet Abundance and how they saved their Children Museum from shutting down and the land of Sweet Abundance from the villain John Heartless.
While reading this book, I feel like I'm inside the game or watching a movie like Jumanji.
Language is easy and lucid, so kids can easily read this book in one go. This book also teaches children to face challenges and overcome them with the support of family and friends.
Pages: 75
Perfect for 7+
Grab your copy from Amazon.