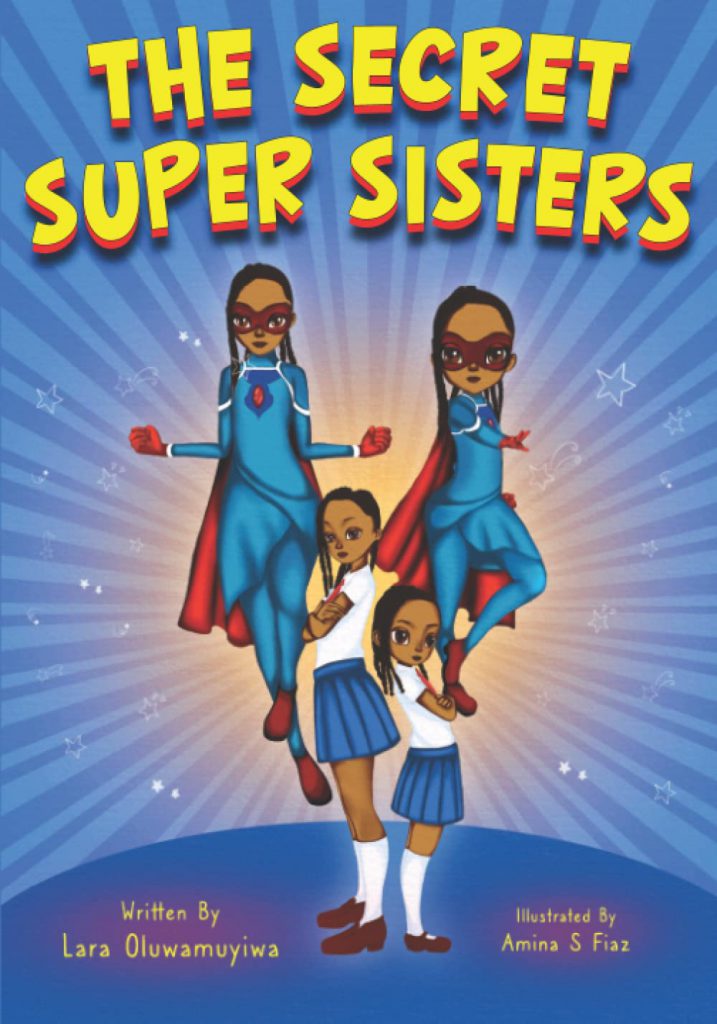 THE SECRET SUPER SISTERS by Lara Oluwamuyiwa
What a well-crafted book around awesomely, sassy, full of kindness, and extra charged-up secret super sisters!
Serenity and Annabelle are two ordinary but not so ordinary sisters. One day in school, they discover that they have special powers. From that day, the sisters hid this secret from their parents and classmates and only practiced their powers when no one was around. The secret super sisters decided to use their special powers to help those in trouble.
An evil force, The Soul Destroyer! is on the rise to spread darkness in the world, and he sucks the good souls out of everyone. Now SG and Annie find that the world needs them, and they are not just to save petty crimes.
Follow The Secret Super Sisters and learn how they stop that evil enemy from destroying this world without revealing their identity.
Who wouldn't like to read a book about Superheroes and superpowers? This book depicted black characters as superheroes on the cover, so any girl can relate to this book that inspires them to discover their special powers and empowers them to make this world a beautiful place to live for all.
This book teaches children to keep courage and faith in themselves and highlights the importance of love and kindness.
Perfect for 6+
Grab your copy from Amazon.