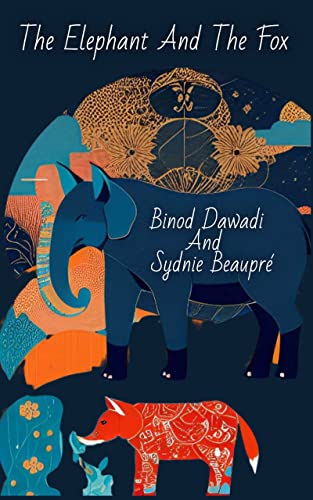 The Elephant and The Fox: A Fable by Binod Dawadi, Sydnie Beaupré
Fables are known for having a precise moral. This beautiful fable reminds you of the famous fable, 'Hare and the Tortoise,' and teaches children that everyone is unique on their own and encourages them to seek emotional healing from God to deal with their fears and everyday situations.
In this story, A Fox was making fun of an Elephant for being so fat and eating too much food. Every day the fox passes by the Elephant and says, "Let's play a game."
The Elephant, tired of the fox's taunts about how fat he was, eventually accepted the challenge of the fox for a race. The Elephant knew that he could not win the game because the fox is thin and fast, so the Elephant prayed to God, why am I so fat and asked God to help him, so read this beautiful book to know how prayers help the Elephant gain confidence and give him the strength to deal with everyday situations.
Perfect for 5+
Grab your copy from Amazon in just $0.97