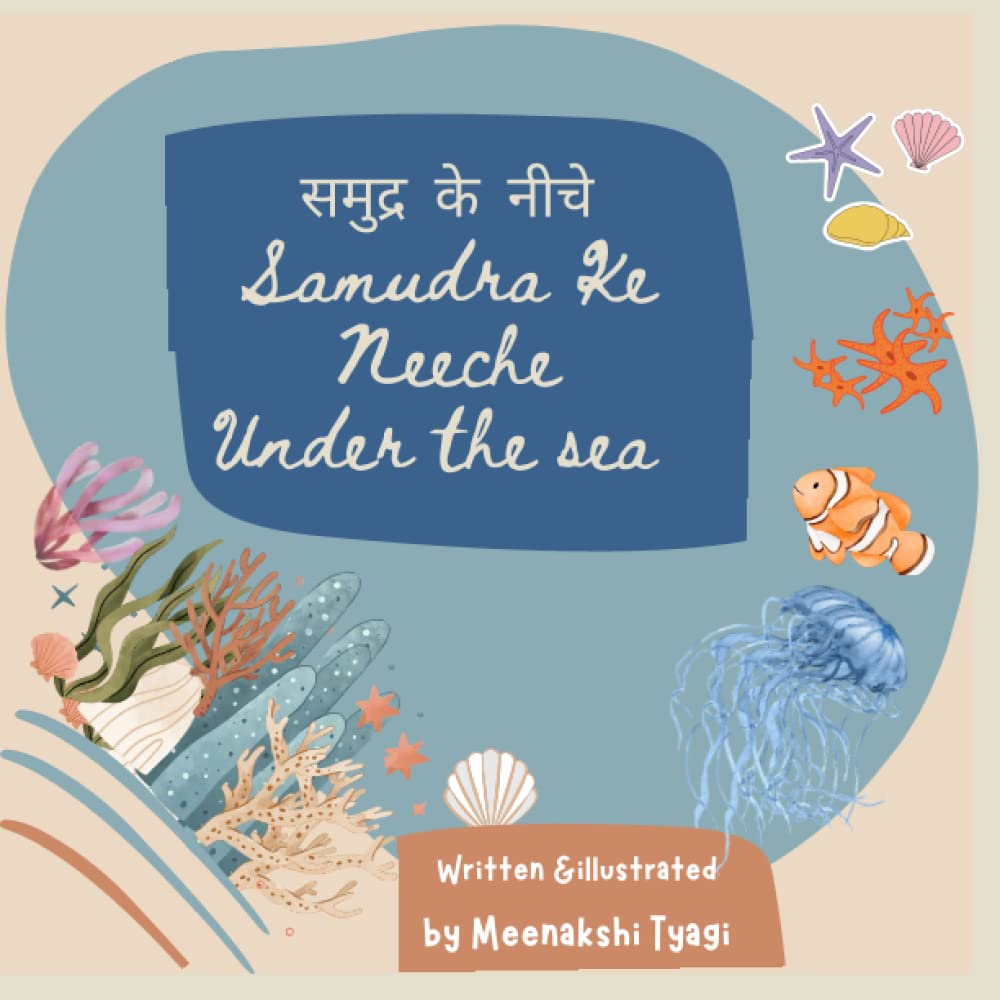 Samudra Ke Neeche: Bilingual Hindi English book by Meenakshi Tyagi
Samudra Ke Neeche (समुद्र के नीचे) is a beautifully illustrated bilingual book that helps children learn the Hindi language with its excellent compare words from Hindi to English.
Aahu is excited about the aquarium visit with his family and he saw some colorful and beautiful sea creatures that live in the sea.
Join Aahu as he learns some interesting facts about sea creatures and shares your experiences with us.
With this Hindi-English language learning book, you and your kids learn about sea creatures in an exciting, fun, and educational way. You can use this great resource for your kids to learn and improve Hindi and English language skills.
Perfect for 1+
Grab your copy from Amazon.