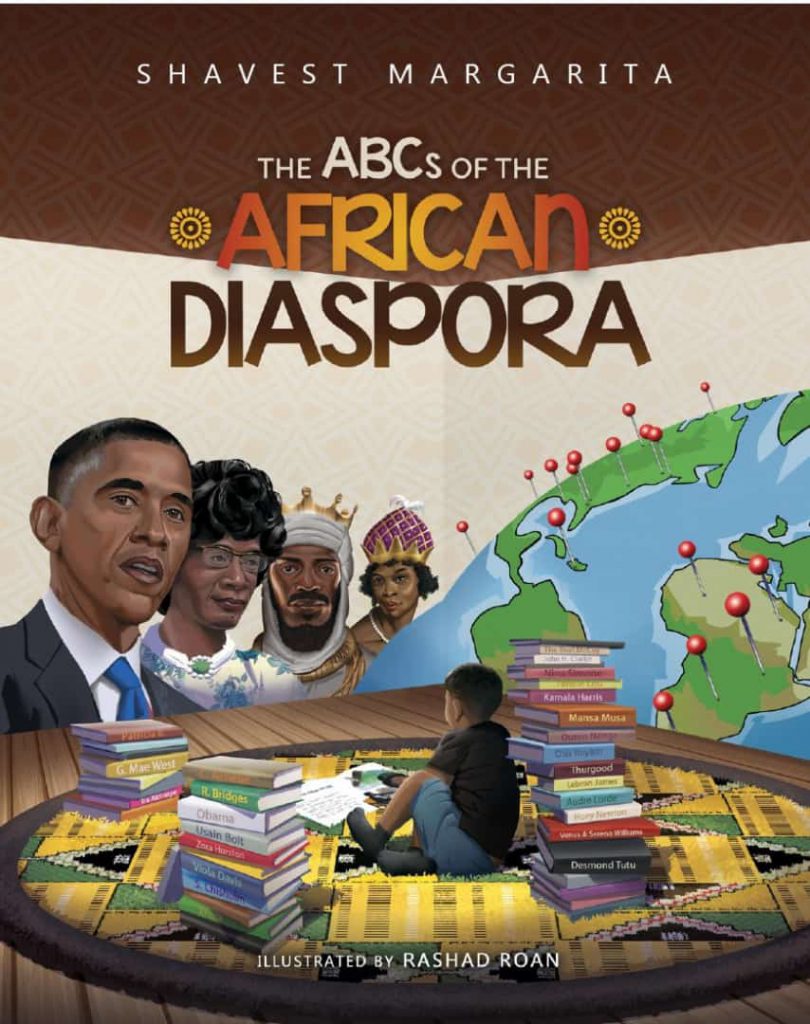 The ABCs of the African Diaspora by Shavest Margarita
The ABCs of the African Diaspora is a great way to present culture and history to the children in the form of ABC!
From A for Audre Lorde to B for Barack Obama, U for Usain Bolt to Z for Zora Neal Hurston, this incredible book gives a brief knowledge of their contribution to the world.
This book is a great learning journey from A to Z and develops a great pride and understanding in African-American children. I just loved the concept of this book to teach children about African-American history and about the great people from the past and present.
This is one such inspirational book that encourages children of the African Diaspora to follow the footsteps of great people who have made important economic, political, cultural, and intellectual contributions to the development of their community and the world.
This book also teaches children about self-pride, self-love, and empowers young children to dream big, and gives a message that they can be anything if they put their minds to it.
perfect for 6+
Website: