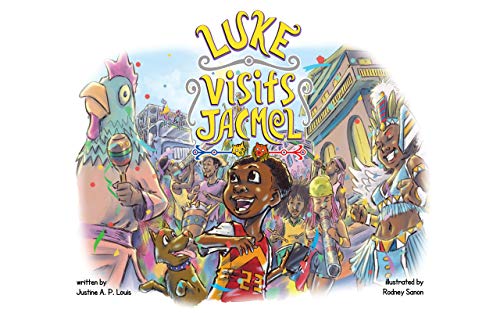 Book Review

Luke visits Jacmel By Justine A.P. Louis

This book comes with an incredible concept of teaching kids about Haitian history and African culture.
Luke visits Jacmel for the first time with his family during the carnival season. He is so excited to see colorful paper masks and preparations for the carnival. Luke wants to attend the carnival, so he sneaks out of his grandparents' house to enjoy the festivities. But he lost in the busy crowd, and now he must find his way back to his home to avoid getting into further trouble.
Luke was amazed to see that everyone knows his grandparent's name and ready to help him.
In my opinion, we need more such books so children can learn more about their ancestors, their roots, and culture. This book teaches children that people and relations are more valuable than money.
This book also teaches about self-pride, self-love and empower young minds to fly. Illustrations are also very colorful, and it truly shows the real culture and colors of Haiti, it gives young readers the feeling of attending a famous carnival of Jacmel.
Overall this book is a fun-filled learning journey that allows young readers and their families to experience Haitian culture and art.

Perfect for 3+
This book is available on Amazon.