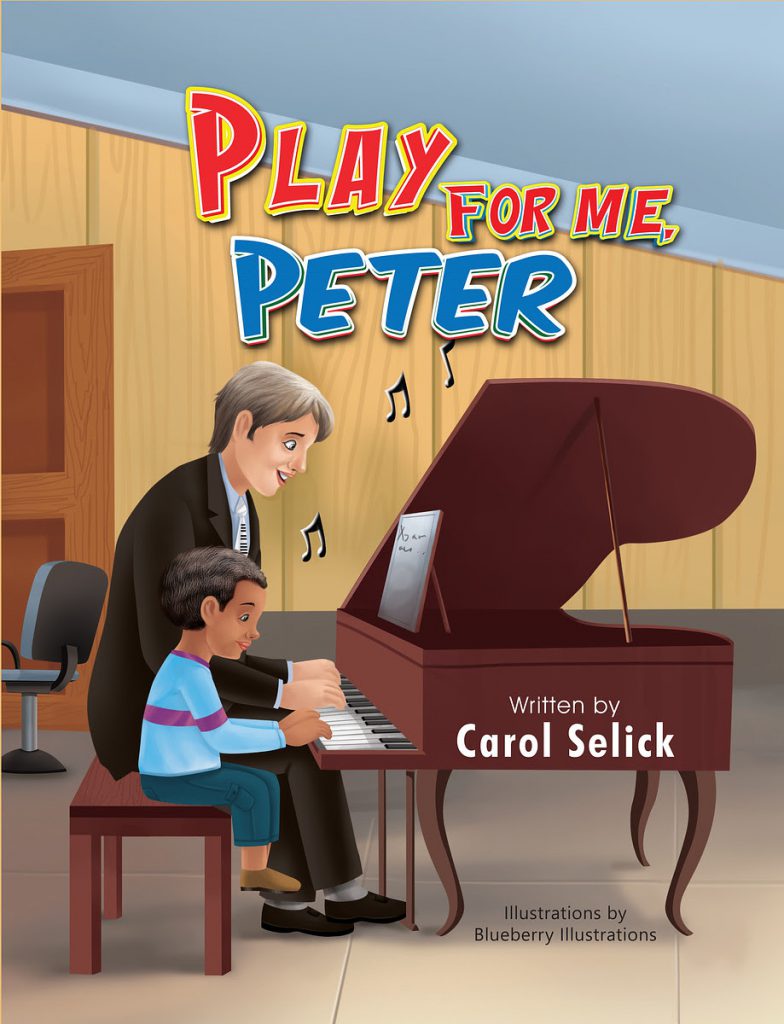 PLAY FOR ME, PETER by Carol Selick
Play For Me, Peter is a heartwarming book that celebrates music and the special bond between a boy and his grandparents.
When young Peter hears his grandfather play the piano, he feels the music from his head to his toes. He enjoys dancing with his Grandma when he plays.
Grandpa Henry was a jazz musician. He played piano in nightclubs, restaurants, and concert halls. Peter wanted to play the piano like his grandfather, but one day the music stopped as his Grandpa was gone.
Then his Grandma said, Play For Me, Peter, and a surprise gift from his Grandpa encouraged him to pursue his dream of learning to play piano.
With the support of his grandmother and Mr. Wally, a dedicated piano teacher, he decided to continue his grandfather's musical legacy.
Follow Peter on his musical journey to learn that if you want to succeed in life, you have to practice hard, and in the end, you will always come out as a winner.
This book shows the power of music, touches the topic of grief and encourages children to overcome obstacles, never give up on dreams, and celebrate their achievements with pride. 
Perfect for 4+
Grab your copy from Amazon.