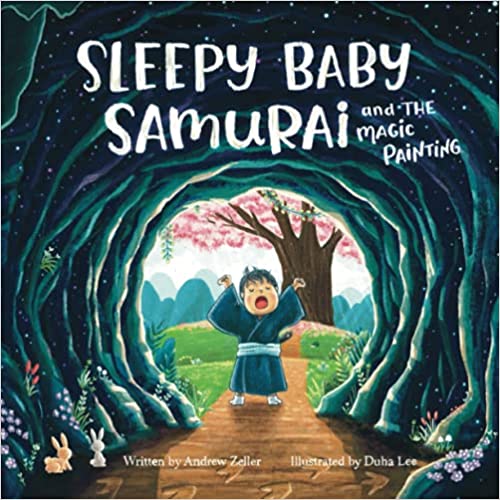 BOOK REVIEW
Sleepy Baby Samurai and the Magic Painting by Andrew Zeller
Sleepy Baby Samurai and the Magic Painting is an adorable bedtime story for children that takes them into the magical fantasy world of Samurai.
Get ready for the sleepy adventure with cute baby Samurai Yuma, whose sleep is disturbed with a thud. With sleepy eyes, he looked for his mom, but he could not find her.
He saw a brush lying in the painting that his mom painted, and when he reached to pick the brush, he found himself in the painting. Now his adventure begins to find his mommy and his favorite blanket in the magical world full of Dragons and Samurai. Yuma wants to take a nap there, but he has to find her mom. Now you have to read this funny and adorable tale of Yuma to know how he found his mommy and manages his sleep with so many huddles around.
Each page is like a beautiful piece of Japanese art and fully captures the essence of the story. The author has a great understanding of children's world, and this whole magical setting helps children go to bed early and gives a message of kindness and courage.
Perfect for 2+
Grab your copy from Amazon.