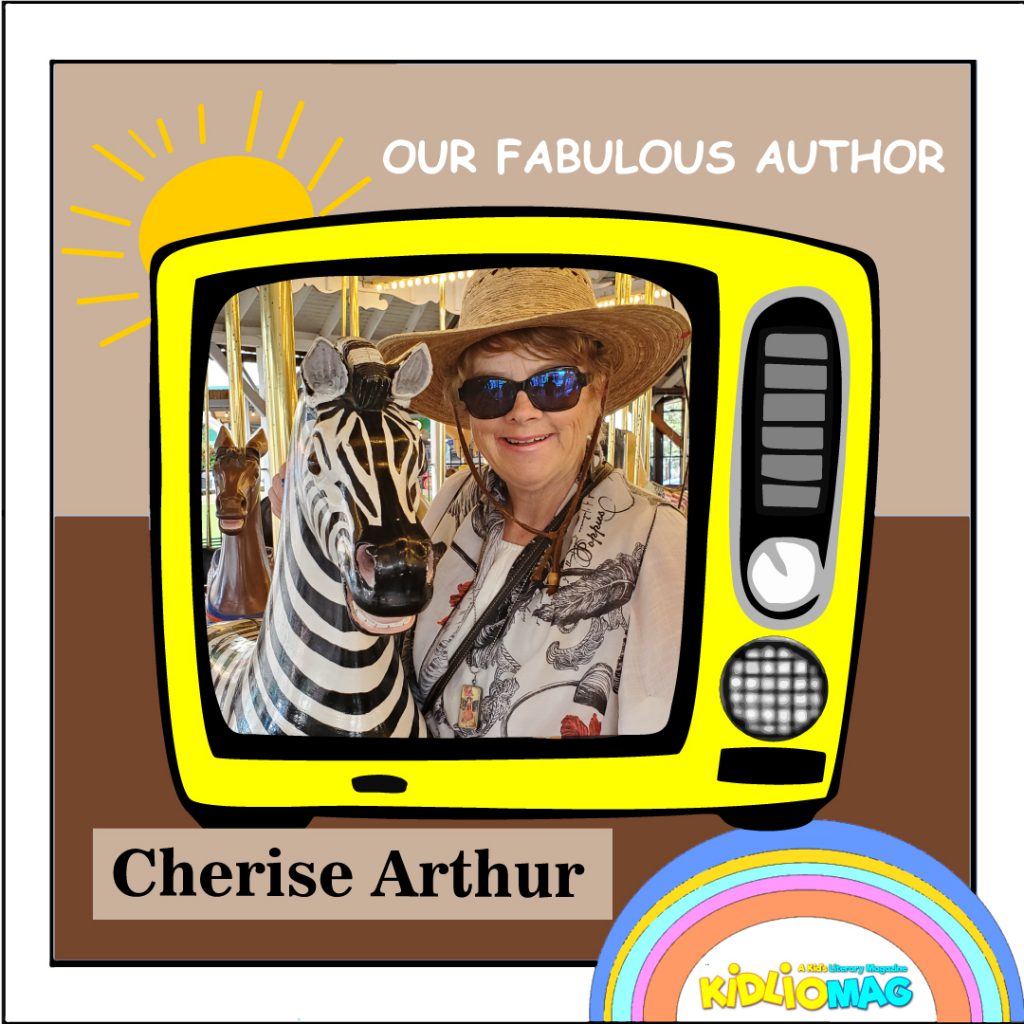 Q: First tell us something about yourself.

My name is Cherise Arthur and I live in Beaverton, Oregon. My journey started in grade school as an avid reader. I grew up in the country with rabbits, horses, ponies, a pet raccoon, chickens, etc. I started riding horses again about 10 years ago and one day when I was riding I had an idea for a book. I wrote the story and then joined a local writing community. I finally got the confidence to learn about publishing and what it would look like to actually have a book published. I went the traditional route and was getting impatient with not getting anywhere. That is when I started learning about self publishing

Q: When did you write your first story? Is it published or not?
My first book is titled Sierra and Star. This is the story I developed while actually riding my horse. It is about a young girl and her desire to have a pony and when she gets one on her 8th birthday the journey begins of their special relationship. My second book was inspired by a trip to England. It is about a young girl and her adventures in the Wistman's Wood with a herd of magical Dartmoor Ponies. These ponies are considered endangered and a lot of them are wild in Dartmoor, England. My current project is a magical tale. Oliver's Magical Adventures is a story of a little boy and carousel animals. Being a lover of carousels as a young girl, I had this idea of a boy who wanted to make his wish come true and it did. It was a delightful book to write and will be out soon.

Q: How did these stories and characters come to your mind?
I created my stories from some real life experiences as well and doing research on the subjects. Building characters that children can relate to is important in storytelling. I think children should read books that spark their imaginations and encourage them to read and write. Bella is based on an idea I had for this book. I worked with an illustrator and sent her a description of how Bella relates to the characters. She sent me back drawings and I was so surprised that they were so good. My illustrator Kathrynn Parris did a beautiful job in taking my story and bringing it to life in pictures. My current project Oliver's Magical Adventures was just a dream I had about this little boy and his fun adventure on a carousel ride. All my books are about kindness and friendship. I really enjoy creating stories for children.

Q: How and when did your journey start as a writer?
I have worked in education for over 25 years. I worked in elementary schools for the first 5 years and I really enjoyed that alot. The past 20 years I have worked in a high school setting. I am currently working with a group of high school students and teaching them how to get a book published. It has been fun to see their excitement on this fun project. My message to parents would be to encourage your children to read. Have them make observations and write them down. Children have a sense of wonder that sadly we as adults seem to lose as we get older. I am a huge fan of Beatrix Potter. Her first book was based on a letter that she wrote to a young child who was sick. The letter and her illustrations are the bases of Peter Rabbit. She was an amazing author and writer for her time and had to work very hard to get accepted in the world of publishing.

Q: Do you want to leave any message for your readers?

My hope is that more parents will really encourage play more in their children's lives and to create memories that will last a lifetime. In education we always talk about teachable moments with students. Being a parent really is being a teacher. Explore, get outside, looking for adventures and create a life full of love and memories. Books are a channel from the author's heart.