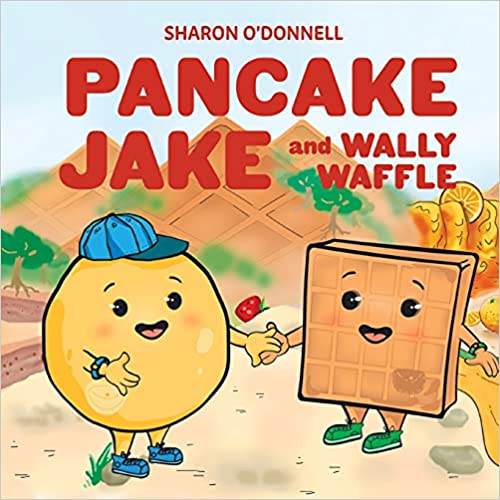 Book Review
Pancake Jake and Wally Waffle by Sharon J O'Donnell
Get ready for the yummy and delicious treat with this adorable picture book that takes children into the world of breakfast land full of pancake valley, waffles mountains, cereal sea, syrup rivers, oatmeal pit, bacon bridges, and a lot more.
Pancake Jake lived in the pancake valley with his family and other pancakes, and the waffles lived high up on the waffle mountain, and they both are enemies, so they decided to never travel in each other's land.
 One day, Jake saw a Waffle boy along the syrup river, he wanted to talk to him, but other pancakes said to him to go away from here.
Jake was sure that pancakes and waffles are made with the same ingredients, so he decided to find the long-lost recipe of Waffles to prove that.
Read this story of kindness, courage, and friendship to know more about the world of Pancakes and Waffles. This colorful picture book is full of yummy illustrations and a great way to encourage children to eat breakfast. This fun and imaginative story is worth reading because it gives some important messages and encourages children to believe in their magical world.
Perfect for 5+
Grab your copy from Amazon.