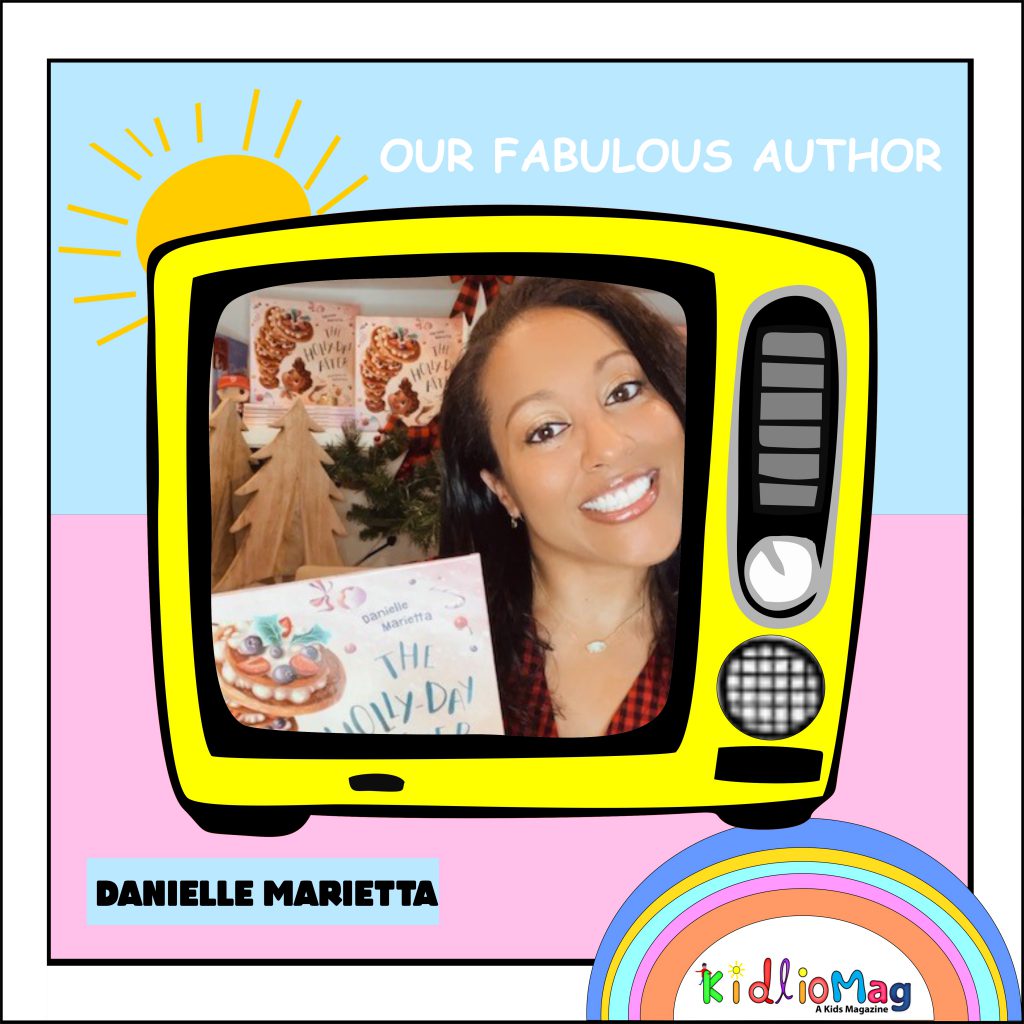 Q:  First tell us something about yourself?
I have 3 beautiful children with who I have grown closer over the last year-plus of lockdown. It's been a blessing to be there for moments I would have otherwise missed. In fact, my writing picked up while homeschooling my 3rd grader and telling him to constantly think outside of the box and then go one step further when doing his writing assignments. 

Q: How and when did your journey start as a writer?
I have enjoyed writing for as long as I can remember. When I was in junior high and high school, I'd journal, write songs and other little skits.  Writing became more serious when I entered college at Howard University and decided to major in journalism. While attending, I wrote for the university newspaper and the radio station but was often told my writing was "too creative" for news reporting. That should have been my sign right there!  

Q: When did you write your first story? Is it published or not?
A few years ago I began putting together a story of a little girl and her doll. One story turned into two and now we are going on four. When I finally spoke the words out loud that I wanted to become a published author, that was the book I thought would be my first. While editing those stories, another blossomed and quickly took center stage. I am currently celebrating Christmas in July and the official launch of my debut children's book The Holly-day After! But don't worry, the illustrations for the series will begin in 2022 to accommodate the very busy and talented illustrator, Masha Klot. Masha also happens to be the illustrator of The Holly-day After and I knew without a doubt, it would be worth the wait to work together again!

Q: Tell us something more about your books?
My book, The Holly-day After, is a new holiday tale. Where most Christmas books focus on the days leading up to Christmas and the night itself, this story begins after Santa has delivered the last package. Readers will be able to explore the idea of what Santa's family does to celebrate and some of their traditions in the North Pole. It's a new story that not only children will enjoy, but the older readers, too. 

Q: Why do you choose kids as your reader ? is there any specific reason?
Writing for children brings me joy because they feel emotions so strongly. When they like something, they love it! They are also so open to new ideas and worlds, where not all adults are as free-thinking. Seeing the joy on my children's faces when I make up a silly bedtime story is the fuel for me to keep writing. I long for the next glimmer of excitement in their eyes. 
Q: How did these stories and characters come to your mind?
When reality hit early last year that we wouldn't be seeing our family for quite some time, the story began to develop. I started thinking more about the holidays and how it was important the kids knew it wasn't just about presents and physically being together. I thought a lot about the things I value doing with my children and something new I've been wanting to do, plant trees each year. Everything came together so smoothly and before I knew it, the children in this book seemed a lot like mine. From their ages, sense of style looks, and even cleanliness levels during a pancake competition, it's pretty similar. And they get a kick out of it, too!

Q: Do you want to leave any message for your readers?

I hope anyone who reads this story is filled with the joy of the holiday season, no matter the time of year. I hope this book helps remind children, and adults, what is important most is time spent together and time giving back. That may look different for each person or family, but I do hope that this story becomes a Christmas tradition for all. If pancakes the day after Christmas become a tradition too, that's icing on the cake…pancake that is!