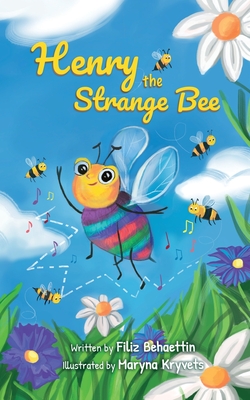 Henry the Strange Bee by Filiz Behaettin

Wow, such a lovely concept to teach children about self-love, confidence, self-esteem, and acceptance. This book is an incredible read with a strong message for kids and as well as for adults.
The story is about Henry, a different-looking bee with bright-colored stripes. Not only does Henry look different, but he acts differently too.
Henry flies around in zigzags and makes trumpet sounds instead of buzzing sounds. Mr. Fuzzy Grumpy, a mean grumpy bee, makes fun of him and says, you are not a bee. Henry tries to get rid of his bright stripes with hopes of looking like a regular bee and fitting in between them, but nothing works. One day he got a chance to save Grumpy Bee from a spider, and everyone started to admire his uniqueness.
This book is full of fun, adventure, and beautiful illustrations throughout the book keep the children's interest intact, and they want to read this book again and again.
Perfect for 0-7 years
This book is available on Amazon.