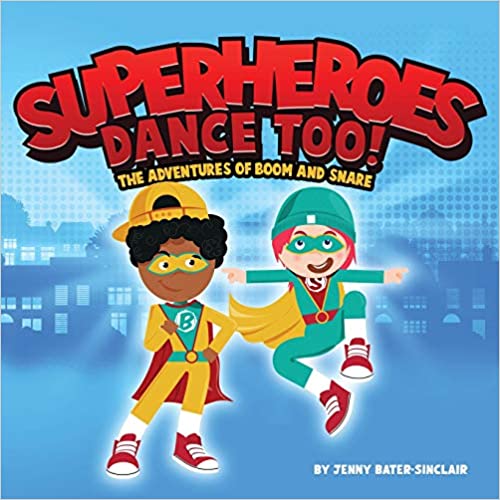 Book Review
Superheroes Dance Too! by Jenny Bater-Sinclair
With a bounce, clap, bounce-bounce, clap,
the coolest dance moves, and a rhyming rap.
Can superheroes Boom and Snare save the day?
Can they help the children stuck indoors to shoo sadness away?
Superheroes Dance Too is an incredible story that gives a strong message of spreading smiles and happiness in these difficult times.
All the children have to stay indoors due to lockdown, and they all feel sad and bored. That's why the Children's Happy Gauge meter dropped down to the red color! It's a danger alert!, said Boom and Snare, two young superheroes.
Join Boom and Snare, the coolest dancing superheroes who decided to uplift the spirit of children with their virtual dance meet.
Read this super cool dancing adventure to know how our one simple act of kindness can make someone's day and make us superheroes too.
Dance is an effective exercise that raises children's confidence and makes them feel happy and strong. This beautifully illustrated picture book can make a change in the thought process of children and encourages them to discover their superpowers.
Perfect for 3+
This book is available on Amazon.