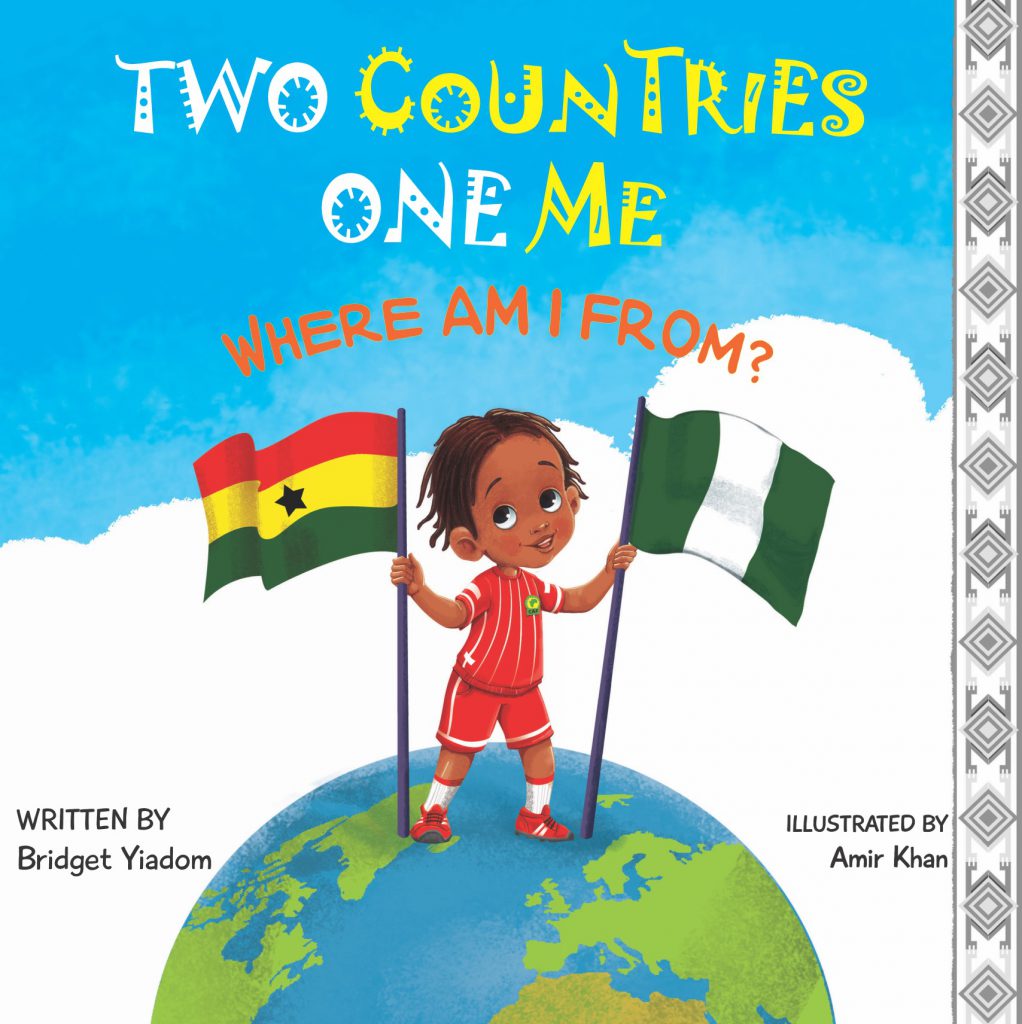 Book Review 
Two Countries, One Me-Where Am I From? By Bridget Yiadom
This book comes with an incredible concept of teaching kids about Ghanaian and Nigerian history.
KJ is really excited to make his school project on the topic "Where Am I From?" He asked his parents to help him in the project then his mom drew a brown boy with two flags in each hand to teach him where he actually belonged.
Mum and Dad explain to KJ about the two countries where he originally comes from, even though he initially fails to accept that he is not from England. Throughout the story, KJ's parents showed him facts about their cultures from both Ghana and Nigeria.
This book develops a great pride and understanding in those children who come from multicultural and diverse backgrounds.
This book also teaches about self-pride, self-love and empower young minds to understand their uniqueness. Illustrations are colorful and truly reflect the real culture and heritage of African history.
I just loved the concept of this book to teach children about cultural history and heritage. We need more books so kids can get to know more about their ancestors, roots, and culture.  
Perfect for 3+
This book is available on Amazon.