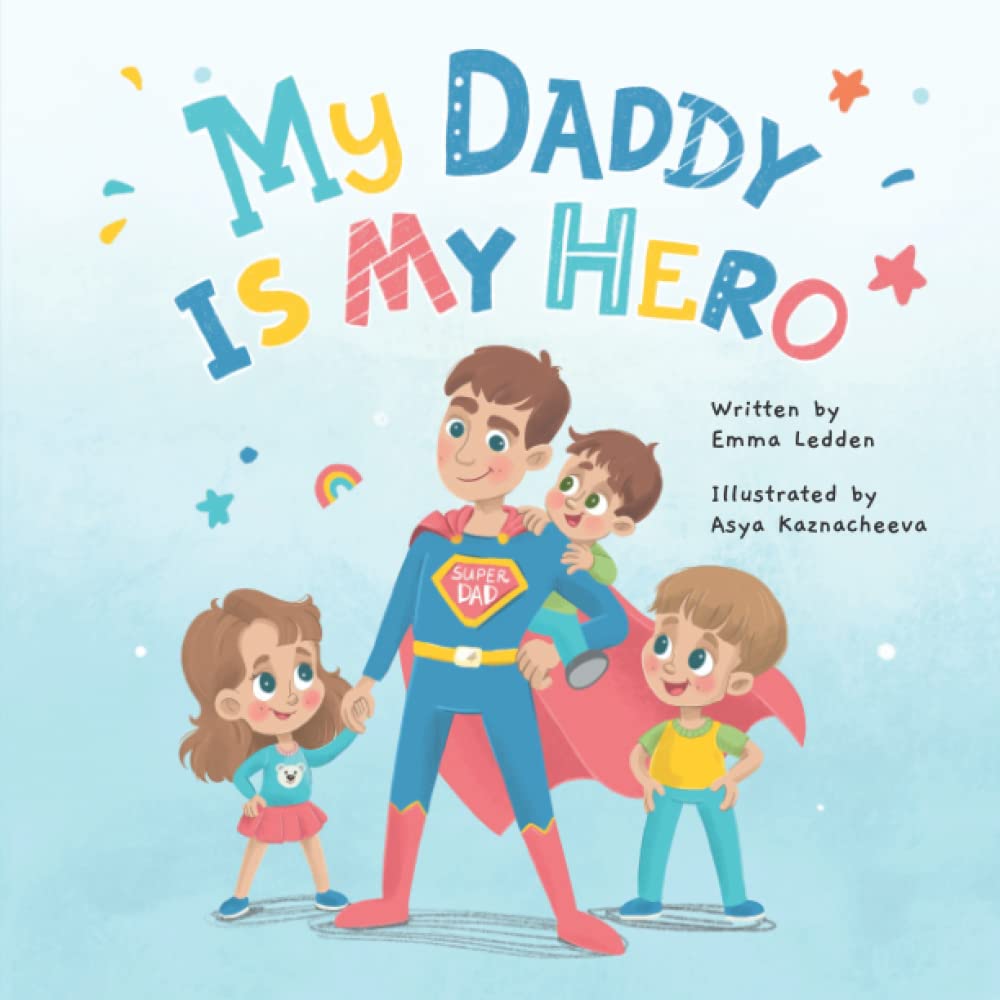 My Daddy Is My Hero by Emma Ledden
Daddy is the true superhero for every child, and they want to be like them when they grow up.
My Daddy Is My Hero is a beautiful story about the special relationship between father and child. This book follows a family of three children and shows how a young boy admires his daddy and tells us that, My daddy is my hero.
The boy said my daddy is the strongest. He plays with us, cooks for us, teaches us new things daily, and can fix anything.
This book is a way for every father to tell their children that they are always there for him, so dream big and discover yourself in this big world.
This adorable picture book with rhyming text is surely an emotional experience for fathers to read with their children and show them that daddy is the best.
This book is a perfect gift to buy for new fathers or on father's day.
Perfect for 1+
Grab your copy from Amazon.