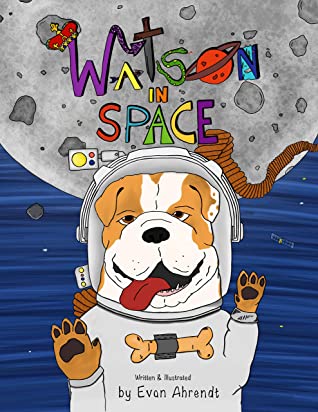 Book Review

Watson In Space Written & illustrated By Evan Ahrendt

Watson In Space is a fun-filled read that takes children on an adventurous journey into space with Watson, a unique bulldog.
One evening Watson waits for his master to feed him, and suddenly he finds himself riding on his bed into space.
Join Watson and his adventures from Mars to Jupiter in search of food. The Illustrations are vibrant and amazing and give us a feeling like we are in the universe between the stars. This book is filled with great humor that I'm sure children will find hilarious.
This book is a fun way to learn about the solar system
and an exciting experience for readers.

Perfect for 3+

This book is available on Amazon.