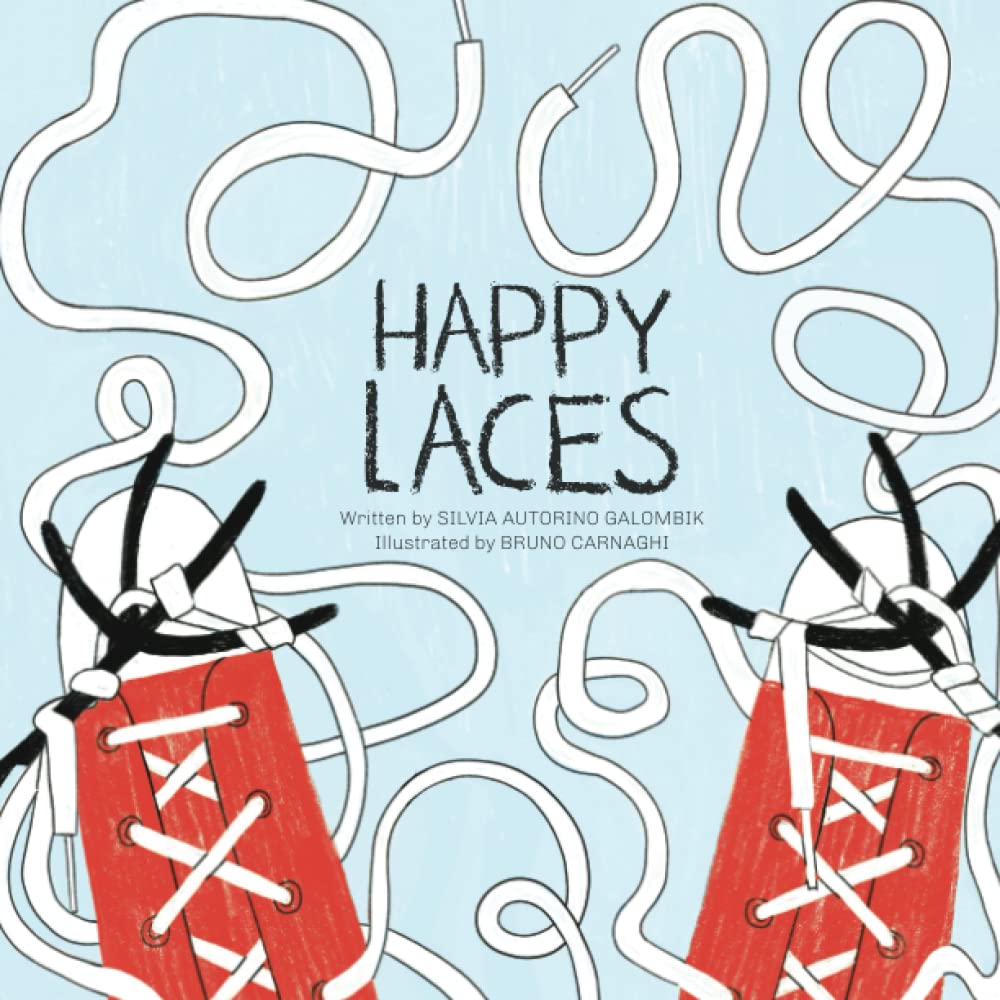 Happy Laces by Silvia Autorino Galombik
Happy Laces is an adorable picture book that encourages children to learn new skills and develops self-est and independence skills in children.
Happy is good at everything, he knows the alphabet and can write his name, but one thing is hard for him, and that is his shoelaces. He tried hard to tie his shoes and practice daily with his clothes or kite strings to make a bow, but he ended up making a mess.
Read this cute story to know how Happy learns to tie his shoes with the help of his sister Bianca.
Each page is beautifully illustrated with happy's open shoelaces all over and teaches children social skills like how to tie shoelaces into a bow that is useful for many things. I'm sure Children will love to read this sweet and funny tale created around the shoelaces.
Perfect for ages 2+
Grab your copy from Amazon.