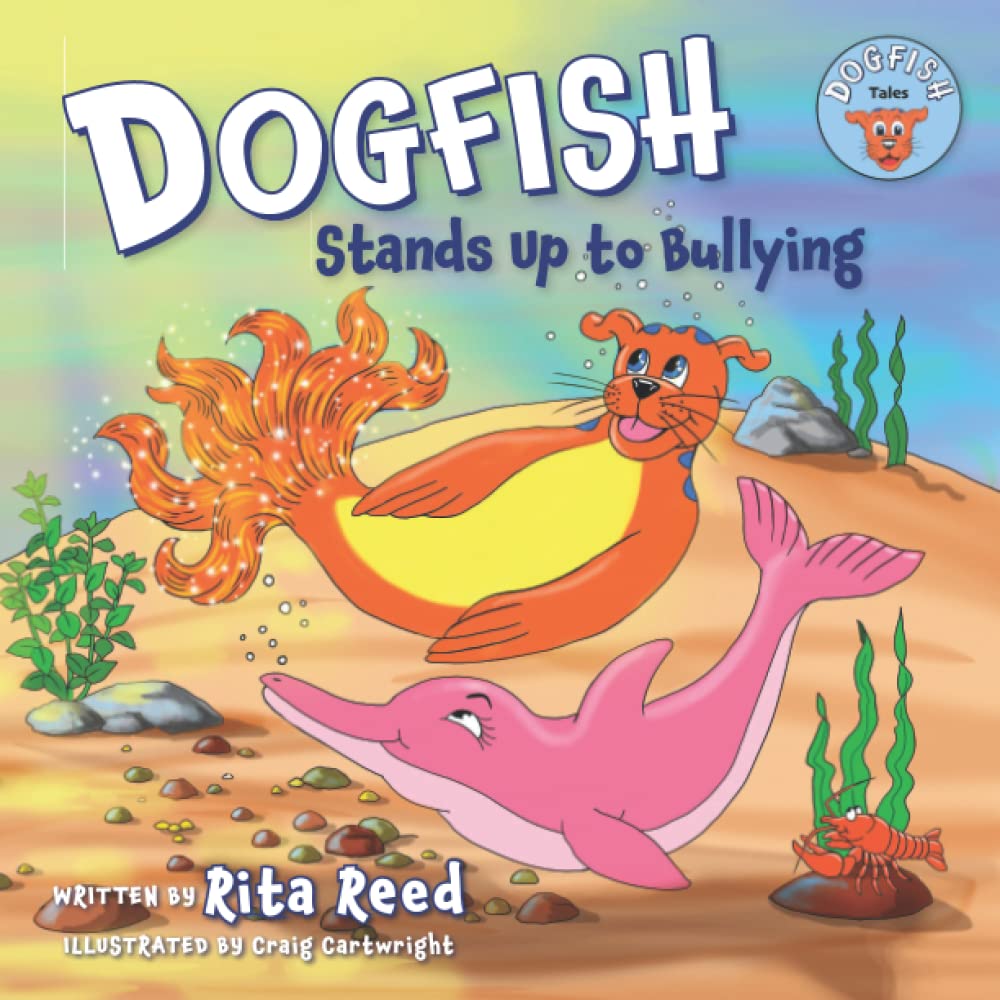 Dogfish Stands Up to Bullying by Rita Reed
Dogfish Stands Up to Bullying is an incredible book that gives children the courage to stand up against bullies and the confidence to solve their problems by themselves.
This story is about Dogfish, who is excited to start his new school year at Rainforest Elementary. In the playground, Dogfish observes that his classmates are sad because an Anaconda bullies them.
A Pink Dolphin, the piranhas, and the slimy snail face bullying and discrimination because of their different colors and distinctive features. Join Dogfish as he stands by his friends and tries to teach Anaconda that he should care for others' feelings and emotions.
Vibrant illustrations make this book an incredible learning journey for kids. It teaches children about friendship, kindness, forgiveness, and positive behavior. This heartwarming tale reminds the importance of accepting each other's differences and teaches children to deal with bullies with kindness and empathy.
Perfect for 3+
This book is available on Amazon.