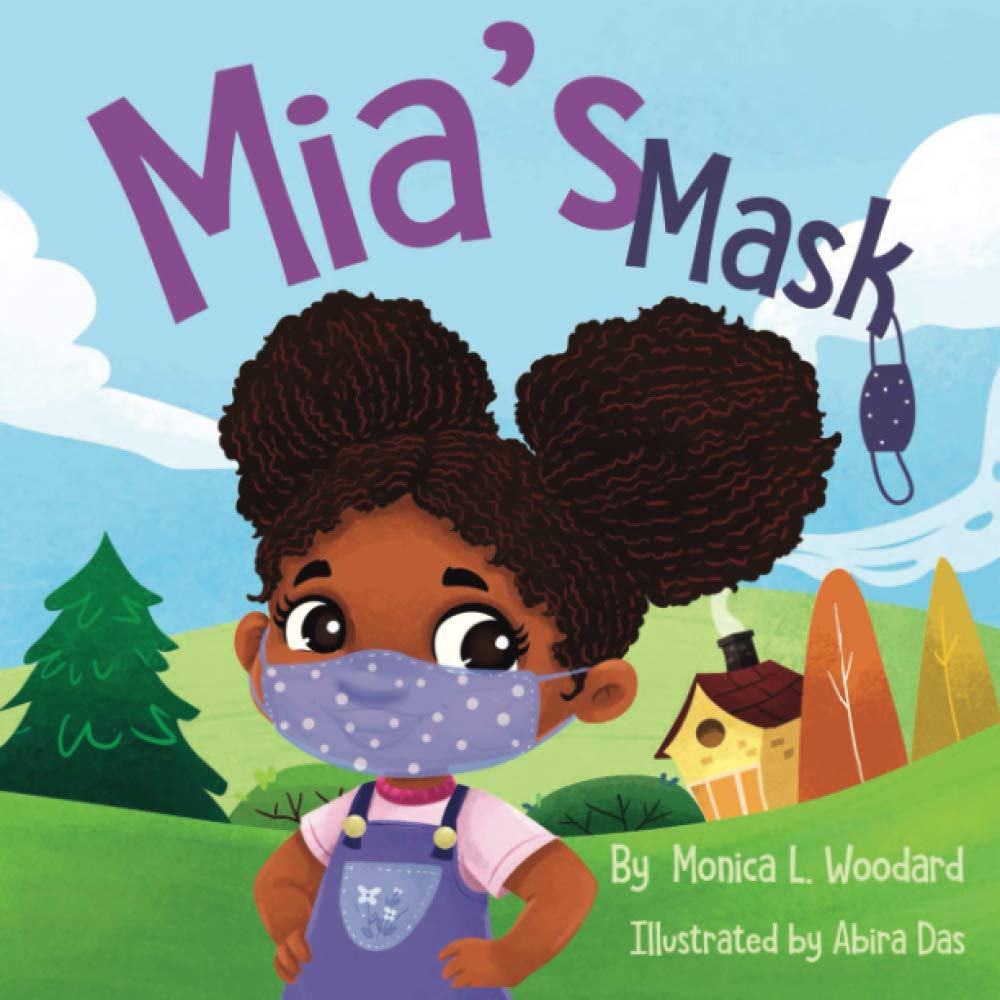 Mia's Mask by Monica L. Woodard
Some toddlers and young children may feel uneasy about masks, and they have so many questions in their minds, Why should we wear masks?
Why is a mask so important?
How to wear it properly?
Don't worry! Mia is here to answer all your queries related to masks and spread awareness about how wearing masks helps slow the spread of COVID-19 and keeps us all safe and secure.
Mia's Mask is a rhyming story about a young girl adjusting to wearing a face mask.
Mia is a cute little girl who feels uneasy when her mom tells her to wear a mask. Mia's mom told her to wear her mask whenever she goes outside the house for her safety and others' security too.
Follow Mia on her journey to learn the importance of wearing a mask and how to wear it properly.
This picture book made it easier for children to understand different types of masks and how to wear them properly, like a mask should always cover the nose and mouth and never adjust your mask with hands all the time. This beautifully illustrated book helps children understand the importance of wearing masks and encourages them to follow the covid guidelines. There are many new challenges that children, parents, and teachers have to deal with due to this pandemic, so this book helps children adjust to this new normal of wearing a mask.
Perfect for 2+
Grab your copy from Amazon.