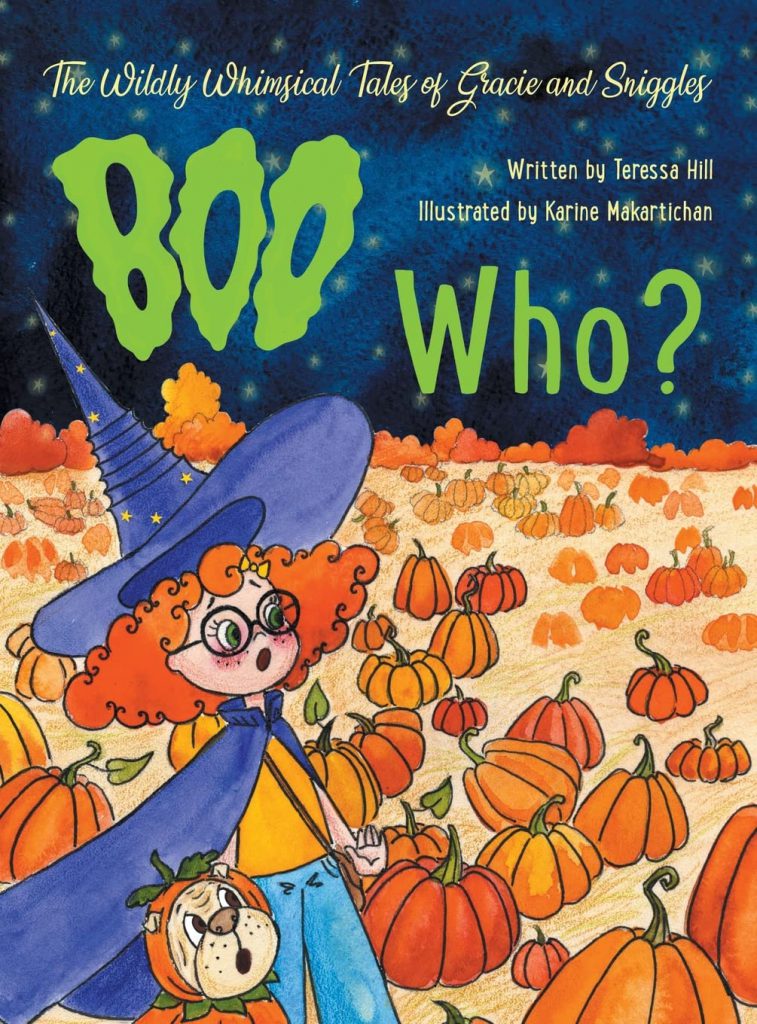 The Wildly Whimsical Tales of Gracie and Sniggles: Boo Who? by Teressa Hill
"Boo Who? is a perfect Halloween escapade, and Teressa's funny and whimsical storytelling is sure to captivate the imagination of young readers.
This time, Gracie, her dog, Sniggles, and her friends are on for a Halloween adventure. They went to Hocus Pocus Pumpkin, where they met a little ghost, Boo Montague, who is afraid of people the most. Boo is ignored by other ghosts because he's cheerful, not frightened.
Gracie invites Boo to join them for Halloween fun, and they all select the best costumes for themselves. Then, Sully, the snail delivers a mail that said, "Halloween has been canceled!" by Annie Mc Fannie.
Now Gracie and her friends embark on an adventure to save Halloween with the help of retired wizard Mr. Finkelstein's map. They go through Scaredy Pants Path, into Fairies Forest, and onward to Trick-or-Treat Trail to search for Creepy Street to meet Annie Mc Fannie so they can convince her to join Halloween Hullabaloo again.
So get ready for the magical and whimsical fun with Gracie, her dog, Sniggles, and their friends, a crow named Bob, Lucy the cat, Ziggy the squirrel, and a not-so-scary ghost Boo Montague. The rhyming prose will roll off your tongue, the silly and spooky characters, and the whimsical illustrations make this book a great Halloween read for kids.
This story is all about spooky fun, adventure, kindness, friendship and teaches so many valuable lessons along the way.
Perfect for 6+
Grab your copy from Amazon.