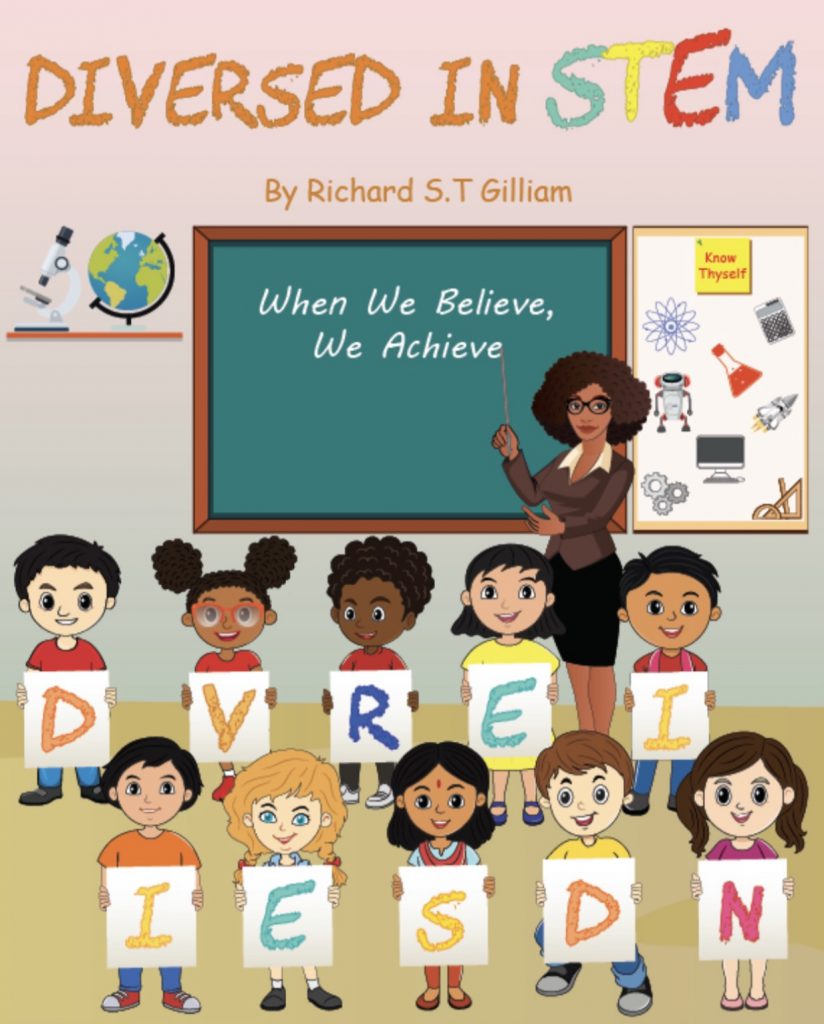 Diversed In Stem: When We Believe, We Achieve by Richard S. T Gilliam
When we believe, We Achieve!
It is important to teach young children that they can be anything, a Zoologist, web developer, architect, or Geographer one day if you put your minds to it. So our different personalities, backgrounds, and colors do not matter, The only thing that matters is your distinct qualities.
Diverse In STEM is an amazing book that portrays various STEM careers through 10 children from diverse backgrounds and encourages them to choose one for themselves. All of the kids have different personalities and challenges to face, but they're brought together by their class teacher Ms. Joy who fosters their interest in a wide variety of STEM careers and motivates them to shape their future through STEM!
This book is perfect for children's curiosity and stimulates their creativity in the right direction.
Perfect for 5+
Grab your copy from Amazon.