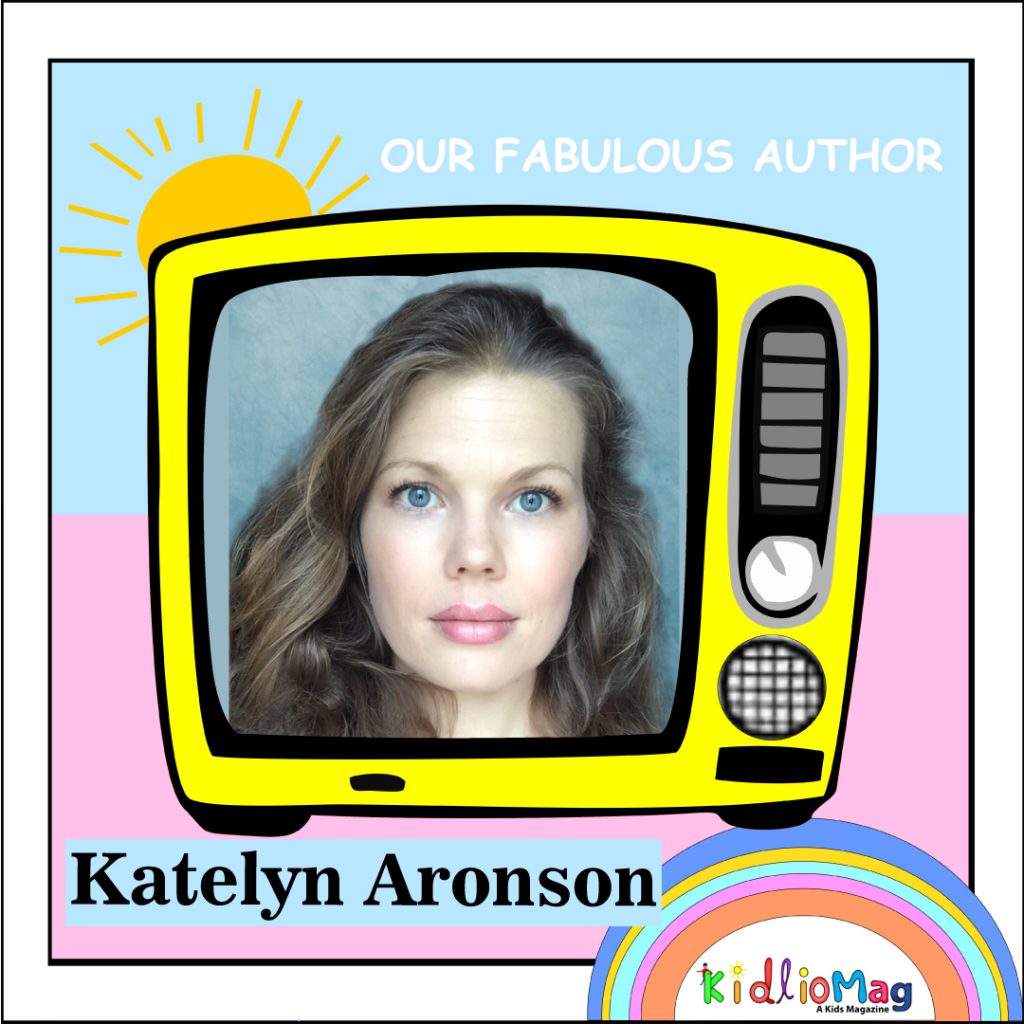 Q: First tell us something about yourself?
As you can probably guess, I am a fan of peanut butter. I'm nutty like that. But I live in France, and I can assure you that NO ONE eats peanut butter here except me.

Q: How and when did your journey start as a writer?

My writing journey started at the age of 8. My 3rd grade teacher would give us writing prompts–just a few intriguing lines to get us off and running on our own story. I would write pages and pages! And very early on, I started dreaming of being published one day. Alas, I didn't seriously pursue that dream until I was old enough to have an 8-year-old of my own!

Q: When did you write your first story? Is it published or not?

One of the earliest stories I drafted was Piglette. I wrote it back in 2015 and it became my very first book, published by Penguin Random House in 2020, followed by its sequel Piglette's Perfect Surprise, published in 2021. The series follows a perfectionist piggy on her adventures from her French family farm to a Parisian perfumery and then a pâtisserie. I originally wrote Piglette as a birthday present for my younger sister. Only in my wildest dreams could I have imagined that it would later be picked up by the same publishing house as the famous Madeline.

Q: Tell us something more about your books?

Each of my books is very different. Some are written in prose, some in rhyme. Some deal with STEM (Science/Technology/Engineering/Math) and some with SEL (Social-Emotional Learning). Some are silly, some are serious.
This latest book of mine, WHEN PB MET J, is a parody of West Side Story set in a kitchen, and the origin story behind Peanut Butter & Jelly. To date, it is my "youngest" story ever. I call it my teen drama for preschoolers (ha!) because friendships are made, broken, and made up again in the space of one fateful "Friday Night Jam." And yes, the book is positively packed with food puns.

Q: Why do you choose kids as your readers ? is there any specific reason?

I loved my childhood. I remember it as a time when my mom and dad read to me a lot, and also a time when I was constantly absorbed in creating and imaginative play. So today, when I sit down to write a story, I write for the child still alive within myself. I write children's books in order to recapture that sense of joy and wonder. And I write to make a little magic of my own and to share it in turn with the kids of today.

Q: How did these stories and characters come to your mind?
As a kid growing up in the '80s/'90s, I loved collecting play food and serving it up at make-believe restaurants with my sister. I also loved watching an animated short on Sesame Street called Teeny Little Super Guy. It's such an ancient reference now, but basically the show was all kinds of kitchen utensils and glassware having adventures in a kitchen.
So those two childhood fascinations must have fused together in my imagination: play food + kitchen utensils coming to life when humans aren't watching! I added a little Romeo & Juliet/ West Side Story tale of feuding families and out came When PB Met J.
(The fact that Sesame Street artist Sarah Rebar agreed to do the illustrations brought this project full circle and made my childhood dreams come true!)

Q: Do you want to leave any message for your readers?

I don't set out to write stories with a particular "message" in mind. But inevitably, all stories carry some kind of message. For example, When PB Met J reminds us not to assume the worst about someone we don't know yet. It encourages us to give others the benefit of the doubt until we can get to know them and make up our minds about them. In my own life, I've often been pleasantly surprised about people (whom others had warned me about) much like PB & J in this story.