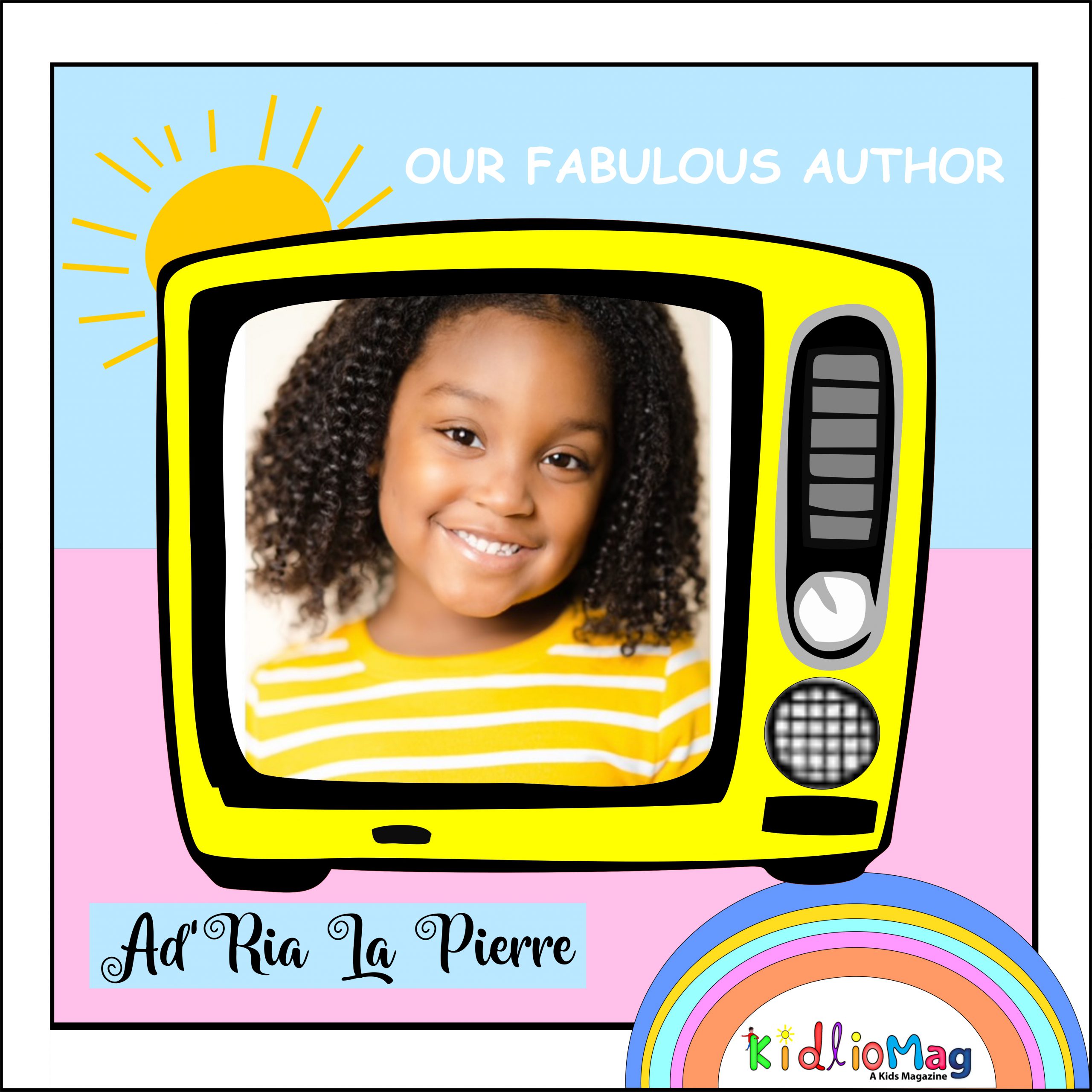 Q: First tell us something about yourself ?
I am a 6 years old model, actress, dancer, masquerader and first time child author. I love dancing, swimming, reading, playing outdoors with my friends, traveling the world and working on science experiments.
Q: How and when your journey started as a writer?
My journey as a writer started at age 4 after I competed in the Toronto Junior Carnival Parade. I have been play Mas since I was 3 months old. I wanted to have stories of children celebrating their Caribbean culture around the world.
Q: When did you write your first story? Is it published or not?
I wrote this story with the help of my mom in 2020 after competing in both Toronto and Trinidad Carnivals at the start of the pandemic. We wanted to tell this story and hopefully inspire others to tell their own stories. We found an amazing illustrator and it was self published in 2021 for my birthday by my parents.
Q: Tell us something more about your books?
Adria the Carnival Princess is based on my Carnival experiences:
The Carnival parade day is here, and this is the first time Adria is partaking in this celebration.
She is excited and a bit nervous to go on stage and show off her fairy princess costume.
Adria is in for an unforgettable adventure!
Carnival is a huge celebration in the Caribbean and now worldwide.
It is a celebration of freedom where masqueraders parade in beautiful hand built costumes, dance to Soca/Calypso music and eat cultural food.
Q: Why do you choose kids as your reader ? is there any specific reason?
Kids are my readers because I'm a kid. I believe that we can relate to each other through our experiences. I know that we are the future and all children need to know that they are important and their voice matters.
Q: Do you want to give any message for your readers?
I would like everyone to know that the world can be a scary place but you should never give up on your dreams and to try and spread kindness to everyone that you meet. Always do your best and love who you are.