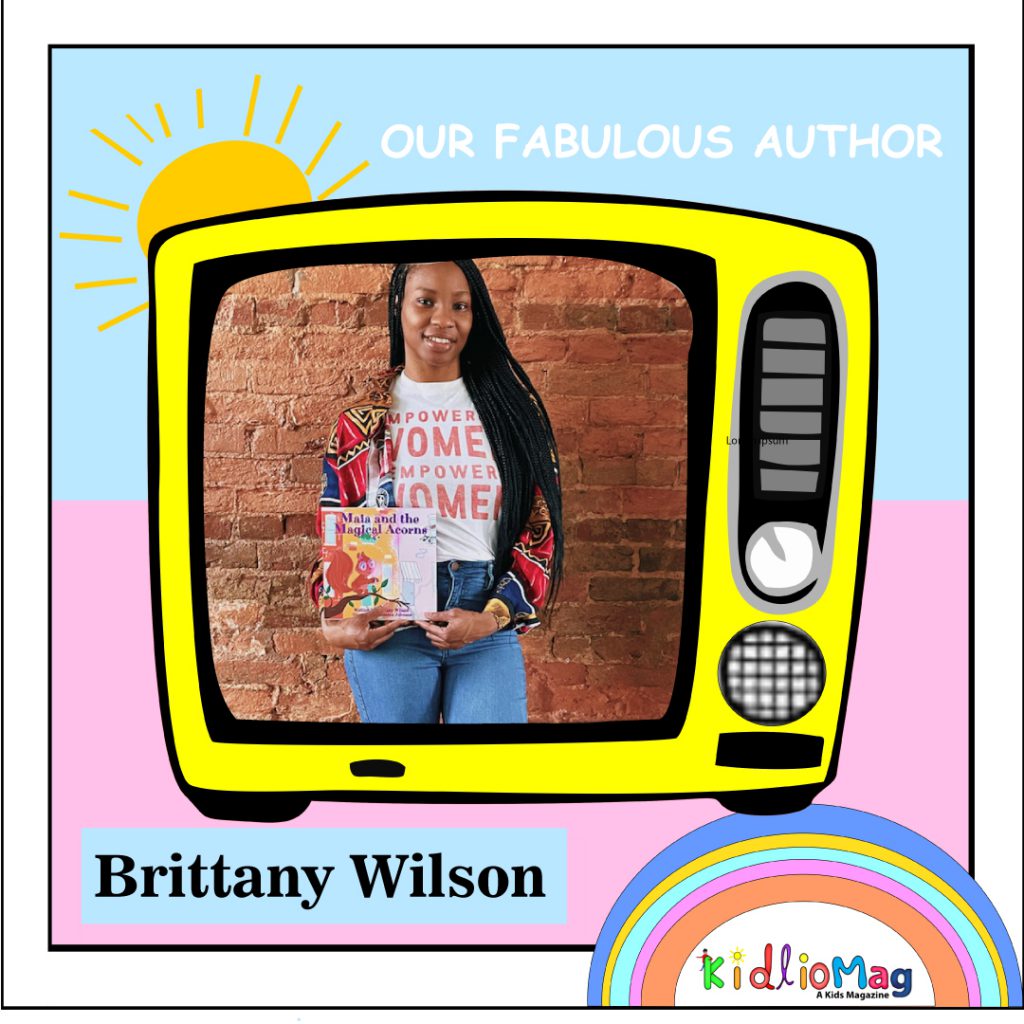 Q:  First tell us something about yourself?

My name is Brittany, I am a newly Self Published Author, Reiki Master/Energy Healer, and mother of an almost 7 year old boy. I am from and currently residing in Baltimore, Maryland. Writing and publishing a children's book has always been a dream of mine. 

Q: How and when did your journey start as a writer?

I began writing in high school. I would journal a lot and write poetry but was too scared to share it with anyone so I kept it to myself. In 2018, I decided to take my writing more seriously when I started a blog titled the Future of this Female. I shared my blog posts about my personal healing and spiritual journey, as well as poetry that I created. 

Q: When did you write your first story? Is it published or not?

I wrote my first story at a park in my neighborhood in 2020 when the pandemic started. My first draft I had to edit a few times to make sure that it was appropriate for my targeted age group. Yes, I published my first children's book Maia and the Magical Acorns in January of this year. It is available on Amazon and my website www.millenniheal.com

Q: Tell us something more about your books?

This is the first book that I have created, and certainly not the last book. I was able to learn a lot during this process that I will carry on for the books to come. I just wanted to create something that would inspire and remind children of the magic that they can bring to the world. 

Q: Why do you choose kids as your reader ? is there any specific reason?

I chose children as the reader because children are the root and it is so important to inspire children through literature. It was refreshing to tap into and in a way heal my inner child as I was writing this story. This is the type of story I would have wanted to read as a child.

Q: How did these stories and characters come to your mind?

I was inspired by nature and my surroundings when I created the story. I sat in the park and observed the way a squirrel was interacting with a tree and that sparked the beginning of the story. I knew I wanted to add the element of magic to the story so I felt Magical Acorns was perfect to go with the main character being a squirrel. My granny was very beneficial to my life, so I felt it was important to include her as someone that would encourage Maia to bravely go on this journey. And I wanted someone to help Maia on her journey so I chose a Bird, a cardinal to be exact because they represent luck which Maia needed at the time of Birdie appearing in the story. 

Q: Do you want to leave any message for your readers?

To the readers:
No matter the environment that you are in, or an obstacle that you may face, be brave and never give up on yourself. I can't wait to see what you do with your magic!