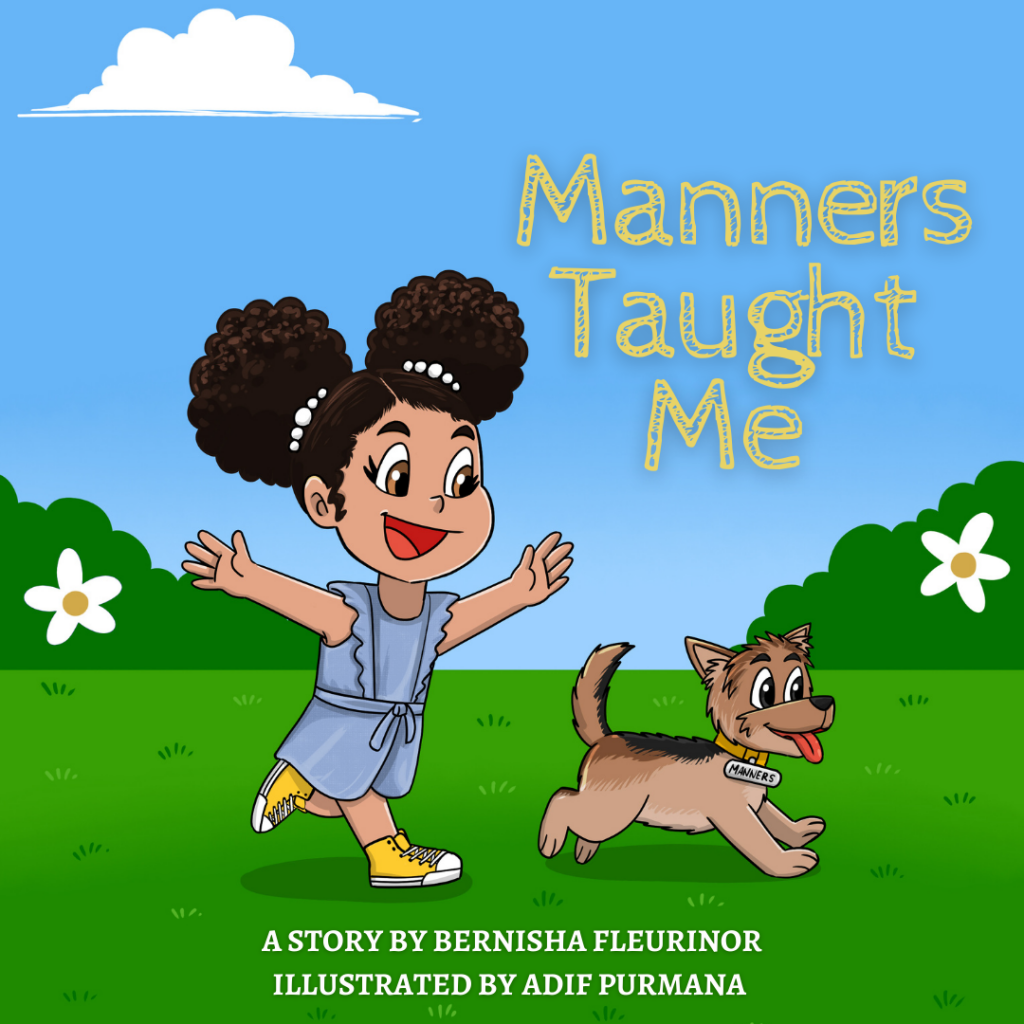 Manners Taught Me by Bernisha Fleurinor

Manners Taught Me is an adorable way to teach children basic manners and good behavior.
Manner is a cute pup who loves to spend time with kids. Her job is to help children learn great things so they can make this world a beautiful place full of love and kindness.
This book focuses on how children can become better if they learn good manners and kind behavior. Each page highlighted the positive outcomes that can encourage children to follow good habits like use Please, Thank you, Excuse me and behavioral practices like washing hands, sharing things with friends, be grateful for what you have, and a lot more.
So get ready to learn about various good behaviors with adorable pup Manners.
This charming picture book is a Social-Emotional Learning tool for parents and teachers to teach basic manners, states the importance of positive behavior, and encourages children to care for rules in public places.
Perfect for 3+
Grab your copy from Amazon.