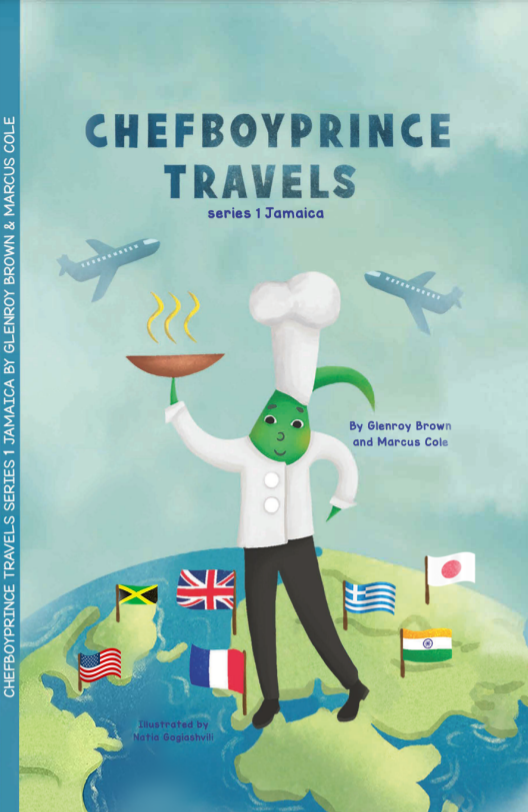 Chef Boy Prince Travels: JAMAICA by Glenroy Brown, Marcus Cole
The best way to know a country is to eat their food.
Chef Boy Prince Travels takes children on a yummylicious journey and teaches them about different countries and cultures.
First, Chef Boy Prince travels to Jamaica, which is known for its rich culture, beautiful weather, and beaches. Chef boy prince meets Master Chef Glen, and they explore the beautiful island, local vegetable market, spice market and decide to make one of the island's favorites dishes: jerk chicken.
Chef boy prince loves to work with children in the kitchen and always teaches them about teamwork and basic rules to be followed during cooking.
Follow Chef Boy Prince on his amazing culinary adventures in Jamaica and making some Jamaican Cuisine along the way. This book encourages all aspiring young chefs to follow their passion and believe in themselves regardless of their differences.
I think food and travel are always on the list, so get ready to visit different countries, about their food, and the traditional way of cooking in a fun way with Chef Boy Prince.
Perfect for 3+
Grab your copy from Amazon.
https://www.amazon.com/Chefboyprince-Travels-Glenroy-Brown/dp/1087874475