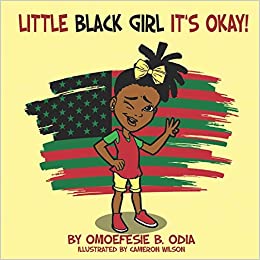 Book Review
Little Black Girl It's Okay By Omoefesie B Odia
Little Black Girl It's Okay is an inspirational book with wonderful affirmations to empower and encourage young girls to love themselves as they are. This book teaches girls to be proud of their different skin tones, unique hair, and black features.
This book is full of wonderful statements that teach young girls to dream big and to embrace themselves.
Illustrations are beautiful and vibrant, which makes this book more beautiful and eye-catching.
I recommend this book to all children to understand that beauty is skin deep, and we are all just as beautiful in our own way. I'm sure after reading this, every little brown girl and grown woman alike will fall in love with herself and feel proud too.
Perfect for 1+
This book is available on Amazon.