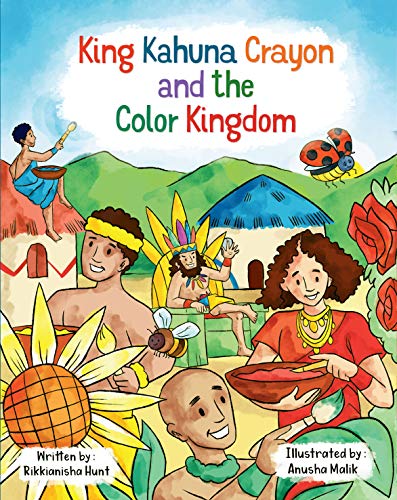 This is such a cute and colorful story which teaches children about different colors , their importance  and most importantly gives the message of ' Unity is Strength '.
There was a king of colors called King Kahuna Crayon , he called the color tribe to color his kingdom , they fill green in leaves ,blue in sky  ,yellow in flowers etc. But there's one big problem: he's not a fair king. He did not treat the colors equally , He made blue his favorite color, and he doesn't like yellow at all. He tried to divide color tribe people but soon people realize the world becomes dull if a single color is missing from the palette .
I am sure children will learn so many things like how our world will look if a single color is missing like if yellow is not there,how honeybees will look , how fire will look and how all fruits and flowers will look .This book has simple text and very beautiful illustrations so kids can easily understand the story with the picture itself .
Overall a perfect learning journey for kids.  
Book is available on Amazon as paperback and kindle .