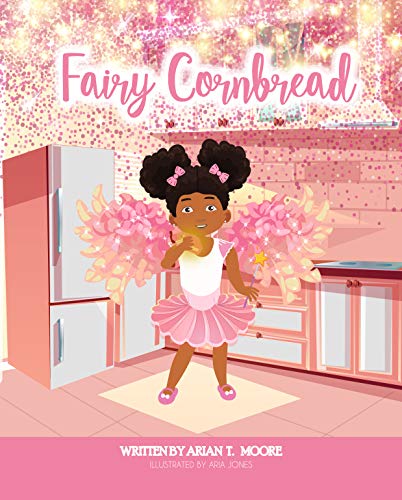 Fairy Cornbread By Arian T. Moore
Fairy Cornbread is a sweet and magical tale that children will love to read. I love the imaginative story which the author created around the cornbread and a modern-day African-American family.
This story is about a 6-year-old girl Zoe, who wants pink cupcakes with glittery gold sprinkles for her birthday party. She ate cornbread at Nana's house, and then some magic happened, and she turned into a fairy. This book is perfect for girls, and I know they can relate to Zoe and her dreamy world.
Each page is beautifully illustrated with pink and golden glitter all over. This book gives a strong message of love, diversity, positive behavior, friendship, and family, all with a sprinkle of magic. 
Perfect for 3+
This book is available on Amazon.