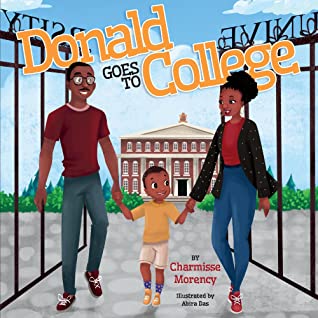 Book Review
Donald Goes to College By Charmisse Morency
Wow, such a clever concept to teach children about higher education and its benefits. This book has all the questions that children should have in their mind about college and why it is important to be educated. I love the way the author included all the monetary terms so that children learn how their parents work hard for them.
Donald and his parents took a ride to Georgia by car so he can know where his parents get their education and help him to understand that you can achieve anything in life if you choose wisely.
Illustrations are also very colorful and help children to understand the story with the pictures themselves. The book is the conversation starter for parents to introduce their children to higher education
Overall this book is a great learning journey for kids.
perfect for 3+
The book is available on Amazon.