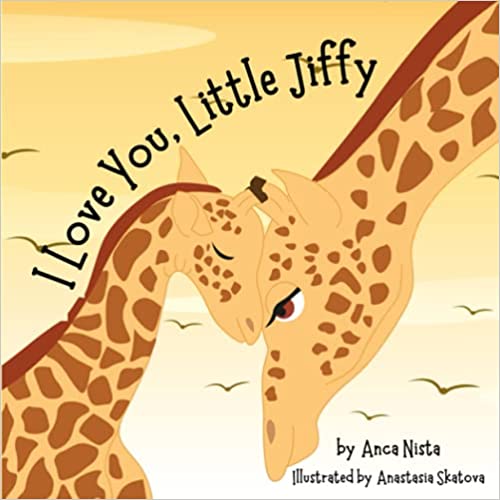 BOOK REVIEW
I LOVE YOU, LITTLE JIFFY by Anca Nista
I LOVE YOU LITTLE JIFFY is a delightful story of a cute little Jiffy, Mama Giraffe, and their adventure during the day.
In this rhyming picture book, Jiffy shares his daily adventure from playdates with his friends to explore the wild forest with his mom. Jiffy says when he feels sick, his mom takes care of him and is always by his side. Jiffy's mom always guided him, stayed by his side, and encouraged him to explore new places in the forest. This adorable bedtime story truly exhibits the bond between Jiffy and his mother. Illustrations are vibrant and colorful pages filled with animal characters make this book a fun learning journey for kids.
I Love You Little Jiffy is one such book that you can read aloud with your children and a perfect way to show them that your love is unconditional, and they are always loved.
Perfect for 1+
Grab your copy from Amazon.