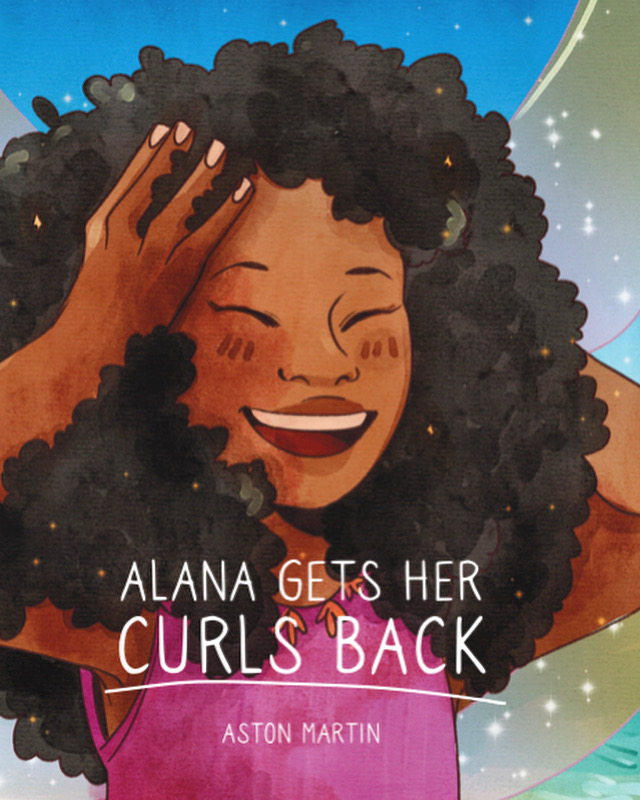 Book Review
Alana Gets Her Curls Back by Aston Martin
To every brown and black girl- "Your hair is like your crown, wear it with confidence."
Alana Gets Her Curls Back is a cute and empowering book for girls that teaches about the things around them that can benefit their natural Afro hair and explains hair maintenance in a fun manner.
Alana wore two braids for about a week, so she lost her curls. She loves her curls which make her feel unique. Alana wants her curls back, so she searches for natural hair products throughout her home and on her island. Join Alana on this magical quest to find products that highlight her natural beauty.
This book is intended for teaching young girls about caring for their curly, afro-textured hair with natural ingredients like aloe vera, coconut, olive oil, and honey. This book encourages young girls to be proud of their big curls and teaches them about Afro love, self-love, and hair love. I'm sure after reading this book, little brown girls and grown women alike will fall in love with their hair.
Perfect for 1+
Book is available on Abyaston.com & Amazon.