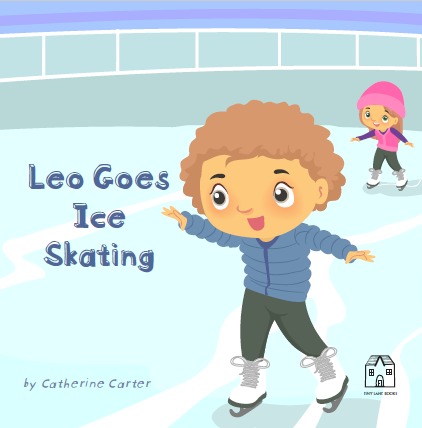 Leo Goes Ice Skating by Catherine Carter
Leo Goes Ice Skating is a heartwarming book that encourages children to believe in their dreams and helps them overcome their fear and anxiety about trying something new.
Leo longs to be like his big sister Thallie. He wants to go to school, ride a bike and go ice skating.
Leo is excited about his first day at skating, but he needs the courage to take the first step towards his dream.
Join Leo on his first skating adventure to know how he gains confidence and discovers the magic of skating with his parents and sister's support.
This beautifully illustrated story shows the imagination and curiosity of a little boy that inspires children to stay creative and imaginative.
This book is perfect for children, who love to explore, who love to dream, or who love to learn new things.
Perfect for 3+
Grab your copy from Amazon.