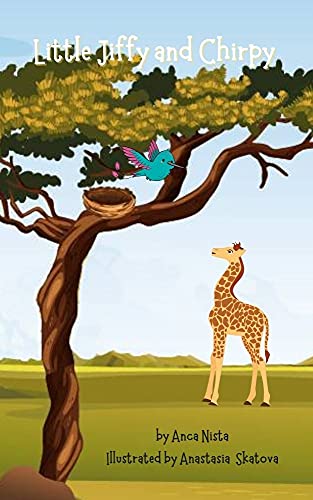 LITTLE JIFFY AND CHIRPY by Anca Nista

Little Jiffy And Chirpy are such an adorable story of friendship that tells you size does not matter. The only thing that matters is your kind heart and caring nature.
Little Jiffy was eating lunch with his family and found Chirpy's nest hidden within the branches. He welcomed her with an open heart, but she started crying and told him that she can't fly anymore with her broken wing.
Then Jiffy carries Chirpy on his head to the house and what happens later in the story is that you have to read how Jiffy's family takes care of Chirpy and gives her so much love that she doesn't want to leave them.
Follow Jiffy And Chirpy's adventure in this adorable story of love and warmth that surely melts your heart.
This book has beautiful illustrations that capture the essence of this story. This book is a celebration of love, kindness, diversity and encourages children to accept each other with an open heart.

Perfect for 1+
This book is available on Amazon.