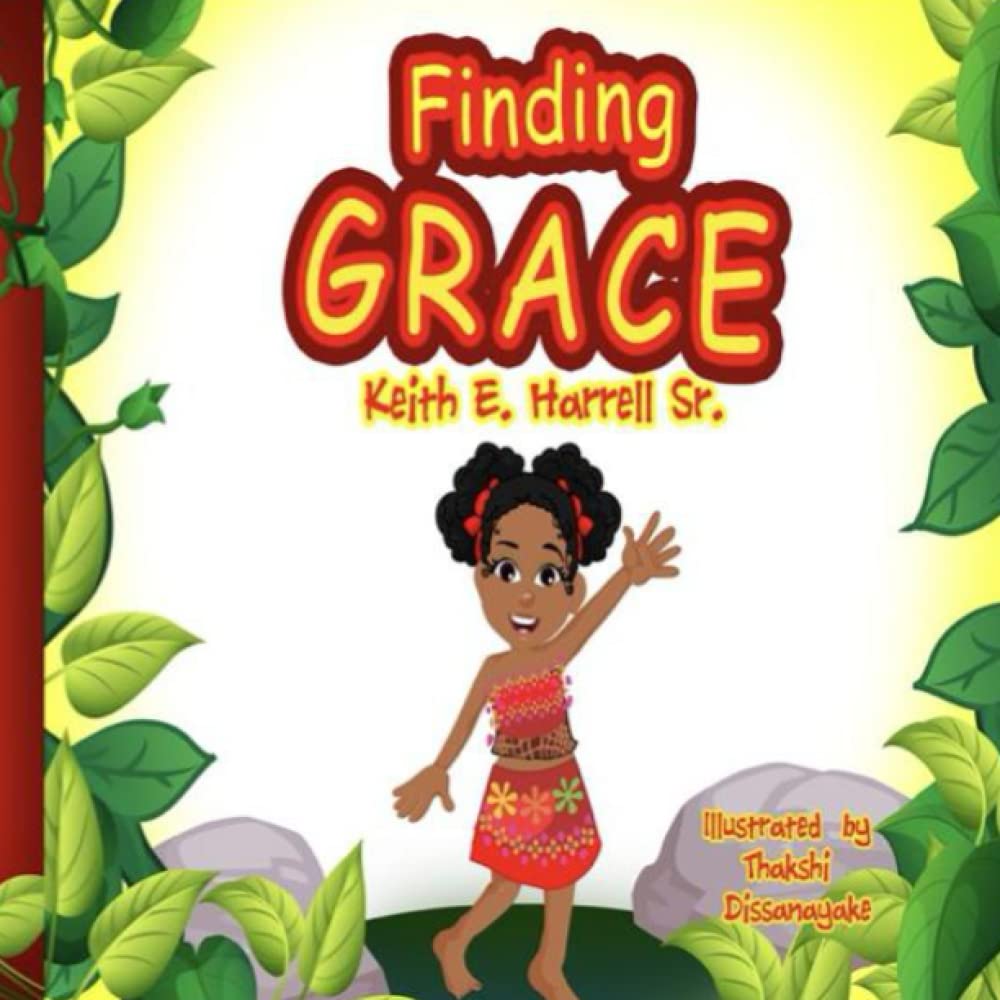 Finding Grace by Keith E. Harrell Sr.
Finding Grace is a cute story that reminds us of the importance of accepting each other, celebrating our differences, and encouraging them to discover their true selves.
This heartwarming story is about a cute little girl, Grace, the youngest and smallest in the family of five siblings.
When she asked them to play, they said, you are too small to play with. She always felt lonely and left out. She wandered into the village to find some friends but when she asked them to play, they said, we can't hear you, you are too small. Follow Grace on her journey to find a friend in Kivuli, an angry-looking jaguar, who helps find her true self, full of courage and confidence.
This book is worth reading with the children and gives them a proper amount of confidence and courage to raise their voices. This book mainly focuses on how to prepare our kids to face this world and grow them as confident human beings. Simple text and beautiful illustrations make this book a learning journey for children.
Perfect for 3+
Grab your copy from Amazon.