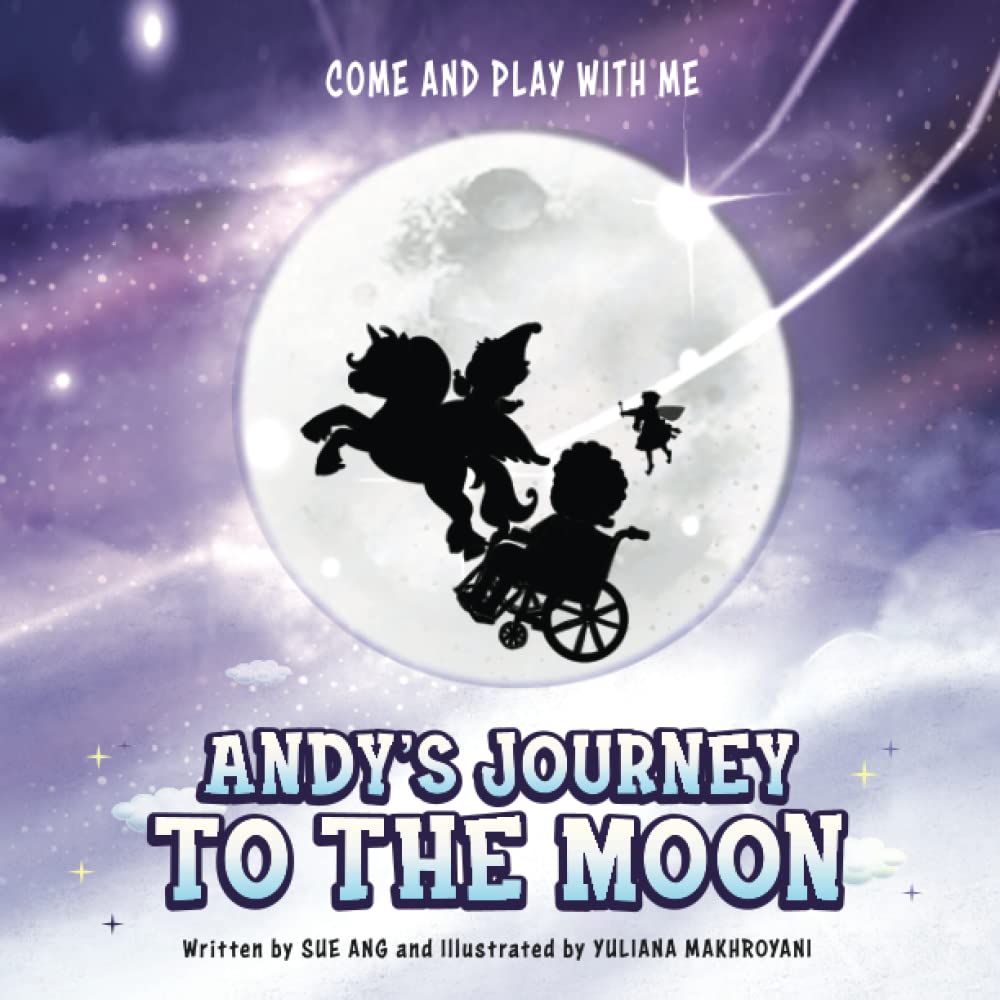 Andy's Journey to The Moon by Sue Ang
Andy's Journey to The Moon is like a beautiful fairytale that takes the reader on the journey to the moon with a little boy Andy and some cute and magical characters like Dinkie the unicorn, Lisa the fairy, and an elf Mr. Puff Puff.
Andy wants to play football with his friends, but being in a wheelchair, he hesitates to ask them to play with him, thinking they would make fun of him, and that makes him sad.
One night, Andy saw a shooting star in the sky and wished for a miracle so he could walk or play football like his friends. That night, something magical happened to him, he met some amazing friends who took him to the moon, and it made him more confident and brave than before.
Join Andy and his friends on their adventurous journey to the moon, and they teach us some 0practical lessons and the true meaning of friendship.
This charming book empowers and encourages children to embrace themselves, believe in their ability, be proud of their uniqueness and other physical differences.
Andy's Journey to The Moon is an inspiring story that teaches children about diversity, inclusion and tells them that we should love and appreciate each other because everyone is unique and special in their own way.
Perfect for 3+
Grab your copy from Amazon.